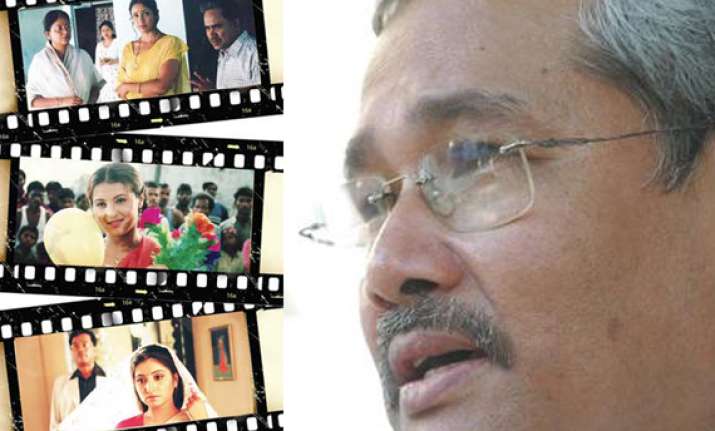 New Delhi, Mar 7: Veteran actor Victor Banerjee and acclaimed filmmaker Jahnu Barua have expressed anger over the rejection of Assamese film Ekhon Nedekha Nadir Xipaare by the National Awards jury which thought the film had more of Hindi elements than Assamese.

Barua, who won widespread critical acclaim for his Maine Gandhi Ko Nahin Mara, asserted Ekhon Nedekha Nadir Xipaare (As the River Flows) is "definitely" an Assamese movie.

"The verdict of the jury is not acceptable. There is something definitely wrong with the jury," Barua told PTI.

"How can a jury, of which 10 of 11 members    are non- Assamese can vouch whether a film is Assamese or not," he asked.

The jury, headed by actor Rohini Hathangady, had Assamese filmmaker Hiren Bora as a member.

"I can't understand the logic of the jury. It's an Assamese movie, the story is Assamese, the base is Assamese... How can they be a judge," Banerjee said.

"It's disgraceful that the northeast is still neglected."

The film, directed by Bidyut Kotoky and starring Banerjee, Sanjay Suri (in the lead role), Raj Zutshi and Priti Jhangiani, is a socio-political thriller and talks of social conflicts and individual commitments in an age where the society has become so self-centred.

"The jury was of the view that a major chunk of the film was shot in Mumbai and most of the dialogues were in Hindi," Bora told PTI.

Interestingly, I AM that won the best Hindi film was shot in four different cities across India and also has dialogues in English and Kashmiri.

Kotoky is also not amused.

"Had it been discarded as a bad movie, I would have had no problem. But when the Censor Board has cleared it as an Assamese movie, then I fail to understand why the jury has difficulty in describing it as an Assamese movie," he said.