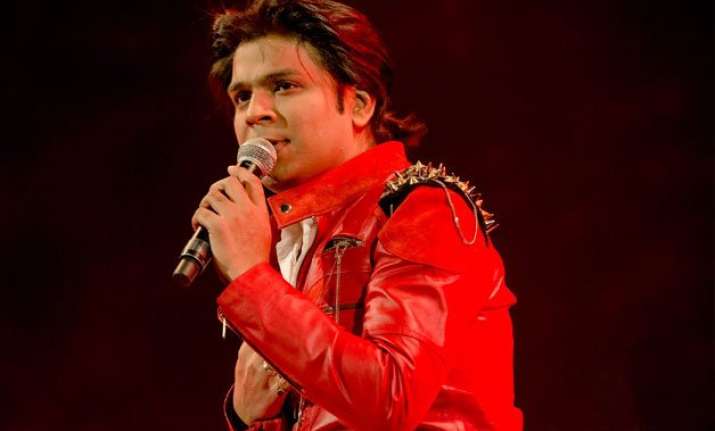 Mumbai: Singer-composer Ankit Tiwari, known for melancholic songs like "Sunn raha hai" and "Tu hai ki nahi", says the kind of tracks he sings are not representative of his reality.
He feels it's the industry members, his friends and fans who have attached the 'romantic' and 'sad' tag.
"The industry, your friends or fans put a tag on you that Ankit's work means romantic songs, sad songs, (he's) lying in his loneliness... which is not the case at all," Ankit said here at an event.
Ankit believes his new song "Dil cheez tujhe dedi" from the forthcoming film "Airlift" proves his versatility.
"My song in 'Airlift' is not like my other songs... it's a peppy song. It's getting a good response, so I'm happy and enjoying it," he added.
For the song, the brief given to him was to create a vintage feel of an Abu Dhabi club. He involved the use of some Arabic instruments to suit the mood of the track.
He says that making songs according to the situations is one method for composers, while another is having a bank of songs.
"Every musician creates a bank. You'll first check if any of the songs from the bank fits in, and if you feel it does, you suggest it to the filmmakers. Sometimes it works, while sometimes it gets rejected," he said, claiming that "Sunn raha hai na tu' was brought out from his bank.
Ankit has received the Filmfare Award for Best Music along with Meet Bros Anjjan and Amaal Malik for the music of "Roy". It's his third consecutive Filmfare Award after winning for "Aashiqui 2" and "Ek Villain".
Talking about it, he said: "If you're in Bollywood and working in any category, and you receive a Filmfare Award for it, it's a huge thing for any creative person.
"Winning it in the first year itself was a huge achievement. The second year was also interesting and when I received the award in the third year, I realised that it is a hat-trick."