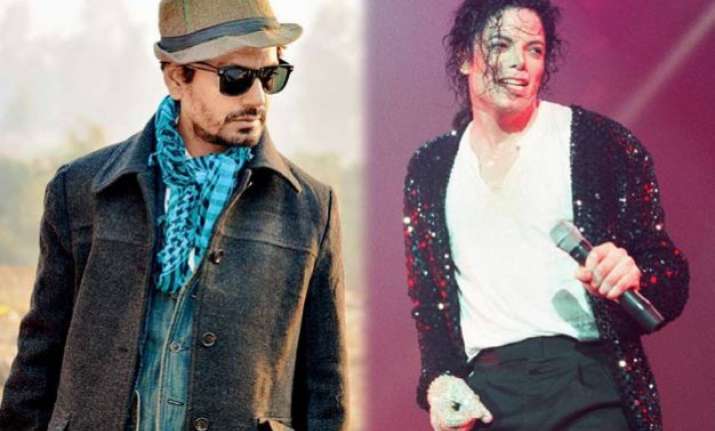 New Delhi: Shah Rukh Khan's Eid 2016 releas 'Raees' is one of the most awaited movies of the year. Especially for SRK fans, who are disappointed after Dilwale, are expecting a good movie from the King Khan.
While the anticipation is building around the movie, we are here to provide some interesting details about it.
As per the reports published by an entertainment daily, Nawazuddin Siddiqui will be seen playing Michael Jackson in Shah Rukh Khan's Raees.
But before you shot the gun, here we tell you that's it's not the complete description of his role.
For unknown, Nawazuddin is portraying the character of a cop looking for Miyanbhai SRK in the movie.
But to raid a hideout, Nawaz will turn into Michael Jackson. He will make entry into a costume party, where people are strangely dressed, in the garb of MJ.
And not only this, Nawazuddin will even showcase some cool moves of the late pop singer.
As per the reports, all this action will be a part of situation song. This song would not feature Shah Rukh Khan but the idea of seeing Nawaz in MJ avatar is enough to lift the excitement levels to zenith.
Lets' wait and watch how it turns out to be.