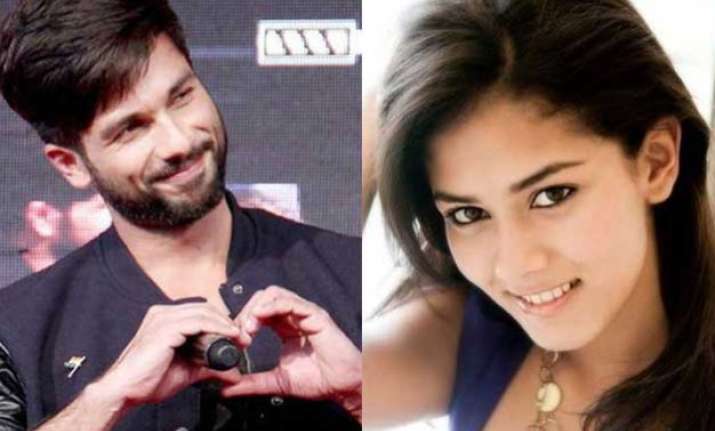 New Delhi: Shahid Kapoor aka Shasha is all set to get into the nuptial bond with his beautiful fiancé Mira Rajput.
After the wedding card and dates of wedding ceremonies grabbed the media attention, here is some lovely secret coming out about the couple.
As per a leading Bollywood website, Shahid and Mira have developed a lovely bond between them already. Mira is so much in love with the 'Haider' boy that she has given a very unique name to her would-be-husband.
ALSO READ: Shahid-Mira wedding: Everything about the upcoming Bollywood wedding!
An insider reportedly revealed to a leading website that Mira lovingly calls Shahid as 'Shadoo'. The otherwise shy and reserved lady is said to be all drenched in love with the B-town heartthrob while Shahid, on the other hand, is also sailing in the love boat with Mira.
The much awaited wedding ceremony of Shahid Kapoor and Mira Rajput will take place at Oberoi Hotel in Gurgaon on July 7, 2015. The private ceremony will be followed by a reception in Mumbai.
ALSO READ: Shahid-Mira wedding: Salman Khan confident that he'll be invited!
Moreover, the actor has arranged for a gala reception for the Bollywood colleagues on July 12. As per reports, all his exes including Kareena Kapoor, Vidya Balan, Sonakshi Sinha and Priyanka Chopra have also been invited to grace the occasion.
Check out Shahid- Mira's wedding card here: First look: Wedding card of Shahid Kapoor and Mira Rajput