Follow us on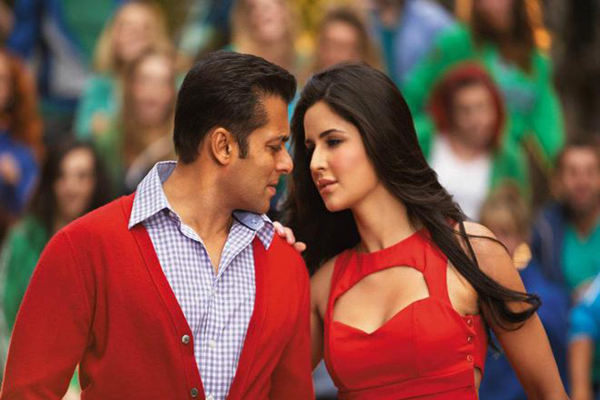 Mumbai : Jaipur-based Vikram Vashishtha, nephew of a late RAW agent Ravindra Kaushik, has served a legal notice on  Ek Tha Tiger producers, Yash Raj Films, saying that the promos of the film bear a striking resemblance to his uncle and the story appear to be based on his uncle's life.
The notice sent on July 22  demands that the family be allowed to have a look at the original script or see the entire film, before it is released nationwide.
Salman Khan
and
Katrina Kaif
starrer Ek Tha Tiger is due for release throughout India in August.
The copies of the legal notice have also been sent to the Central Board of Film Certification (CBFC), Film & TV Producers Guild and Film Federation of India.
YRF has not responded to the notice.
According to Vashishtha, his late maternal uncle was a RAW agent,and had participated in a national level theatre festival held in Lucknow way back in 1975,where a few intelligence officers were impressed by his performance.
The officials contacted Kaushik and asked him to go to Pakistan as an Indian spy.Kaushik, then 21, was sent on a secret intelligence mission to enroll in the Pak army.
He joined it as Nabi Ahmed and rose to the rank of a major.Kaushik  fell in love with a Pakistani girl and married her.
In 1985, he was caught and sentenced to death for spying, but the sentence was later reduced to life imprisonment.
Kaushik was instrumental in saving thousands of Indians' lives during his tenure and gave invaluable information to the Indian intelligence agencies, says Pakistan's Human Rights Commission.
Vashishtha's lawyer, Madhav Mitra says, in  one promo Girish Karnad is shown telling his junior that Salman Khan should be found and killed and come what may, his body should not be identified by anyone.
This is what happened with Kaushik too.  
The Indian Government didn't acknowledge him as its spy  and he died in a Pakistan jail of tuberculosis and heart disease.
In fact, in letters written by politicians to the family, it has been mentioned that Indira Gandhi and RAW had indeed conferred the title of Black Tiger on Ravindra Kaushik.
" So, my client and I have all the reasons to believe that this film is inspired by his story and due mention of this should be made in the film", says Mitra.
Kaushik's nephew adds,  "we are not asking for any monetary compensation.  If the story is indeed inspired by my uncle's life, we just want them to mention my uncle's name in the film and if possible,  also carry a picture of his at the beginning of the movie.
"We've requested them to show us the bound script or hold a special screening of the film in Jaipur,  so that we can see for ourselves if there is any similarity in my uncle's life and the film", says Vashishtha.
On Wednesday, Vikram filed a writ in Rajasthan High Court.
 Says director Kabir Kaushik,  "I read about Ravindra Kaushik in the papers. That's the first time I have heard about him.  It's an interesting story but it's definitely not the story of my film."