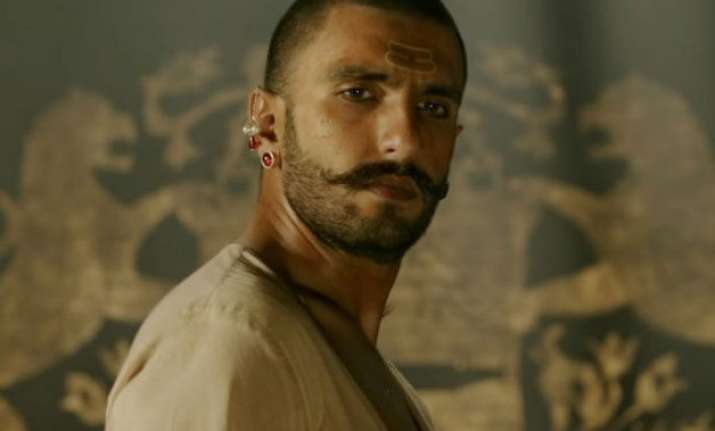 New Delhi: Bollywood actor Ranveer Singh has been the talk of the town for a while, thanks to his recent release 'Bajirao Mastani' which showcased his phenomenal performance to the world.
A periodical drama helmed by Sanjay Leela Bhansali, 'Bajirao Mastani' also features Deepika Padukone and Priyanka Chopra in the lead.
While the entire B-town and the audience is going gaga about the movie and its cast, Ranveer Singh, who plays the role of Peshwa Bajiro, didn't want his mother to watch 'Bajirao Mastani'.
Shocked?
It's true and this was revealed by Ranveer himself while talking to a leading daily.
Ranveer Singh said his mother hates the fact that that her son dies in most of his films. He stated, "I did not want my mum to watch Bajirao in the first week itself. But she insisted and watched the film with a few friends and family members. But after the film got over she was literally numb and hugged me for almost half an hour. I had to give her a lot of pappies (kisses) and jhappies (hugs). She, of course, does not like to see me die in films. Let's hope that in my next film I survive."
Ranveer further mentioned that he wanted to work with Deepika Padukone in a film where they have a happy ending. "I definitely want to survive, live and see a happy ending in which Deepika and I live together happily ever after. In most of my films with Deepika, I just die," he added.
Before Bajirao Mastani, Ranveer and Deepika were seen together in the 2013 flick Goliyon Ki Rasleela Ram-Leela. In the end of this Sanjay Leela Bhansali film, the two died as their families disagreed and did not accept their relationship because of an old battle between the kin.
And the same happened in Ranveer and Deepika's latest release Bajirao Mastani, where the two died at the end.
'Bajirao Mastani' released on December 18, 2015 and has been doing wonders at the box office. The movie has garnered over Rs 150 crore till now and is still going strong.