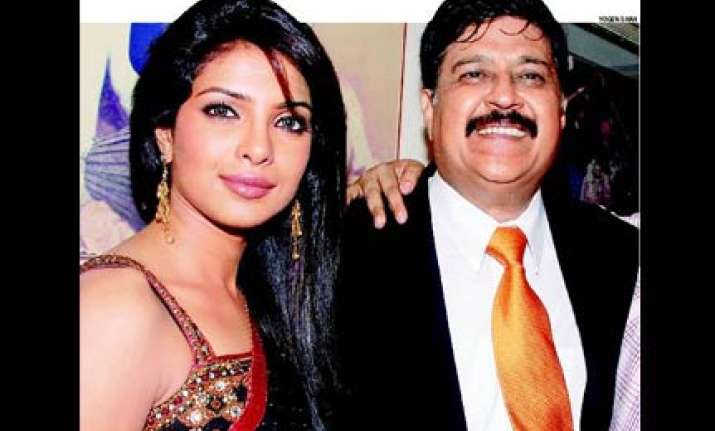 Bollywood actor Priyanka Chopra recently hosted a birthday party for her father Dr Ashok Chopra at a five-star hotel in Juhu, says a media report. Seems like Priyanka's  daddy keeps track of  her diet charts and the daughter reciprocates the love by organising a lavish birthday bash.
Before flying to Brazil for the shoot of Khatron Ke Khiladi's latest version, Priyanka hosted the party. She personally planned and supervised every little detail of the celebration, from arranging the invitee list, sending personal invites, to food etc. Priyanka ensured everything was in order before flying off to Brazil on Wednesday.
Dr Chopra later said: "I am blessed to have such a darling daughter. She even sent me a watch, which landed at my doorstep on Monday morning. My son Siddharth played the perfect host. He has completed a course in Hotel Management, and that worked I guess."  
Dr Chopra's close friends attended the party. Guests from Bollywood included the likes of Javed Akhtar, Shabana Azmi, Mona Kapoor, Shahid Rafi (Mohd Rafis son), Neetu Chandra and Khayyam amongst a few others.
Shabana and Javed sang the song Chhod Do Aanchal Zamana Kya Kahega,from the film Chalti Ka Naam Gaadi. Then Dr Chopra  sang Khayyams composition Jeet hi lenge baazi hum tum from Shola Aur Shabnam."It was a funfilled evening.We were in the hotel singing and joking till 2 am.I dont know how to thank Priyanka", says a grateful Papa.