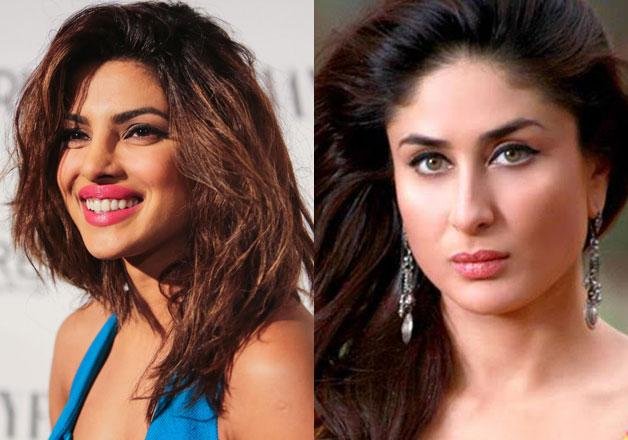 New Delhi: B-town has been a witness to several love affairs, cold wars and cat fights. While one of the famous cold wars is that of Shah Rukh Khan and Salman Khan, we often see divas indulging in cat fights with Kareena Kapoor and Priyanka Chopra's fight being the talk of the town once.
Remember how Kareena took a dig at PeeCee during Karan Johar's show 'Koffee with Karan' saying, "I wonder where Priyanka got her accent from!"
To this the 'Mary Kom' actress had replied, "I want to tell Kareena that I got my accent from the same place where her boyfriend got his," referring to Saif and his education overseas. But it was back in 2012.
And now once again Kareena and Priyanka's bond is grabbing the eye-balls.
Priyanka Chopra has recently given a rather unexpected reaction to Kareena's forthcoming movie 'Ki and Ka' opposite Arjun Kapoor.
Priyanka praised the movie on her Twitter account and tweeted, "This film is everything #KiAndKa @arjunk26 #KareenaKapoor and the team! Well done! Can't wait to c it! #proud".
On the other hand, Kareena too has recently praised the 'Bajirao Mastani' for her Hollywood debut. Bebo had stated, "Los Angeles is not for me. The way Priyanka has put India out there, and done so well for herself, is amazing. I feel proud of her. But my priorities are different. I don't see Hollywood as an avenue. I want to be an actor, a wife, and lot of other things in my life."
Looks like the divas have decided to let the bygones be bygones.