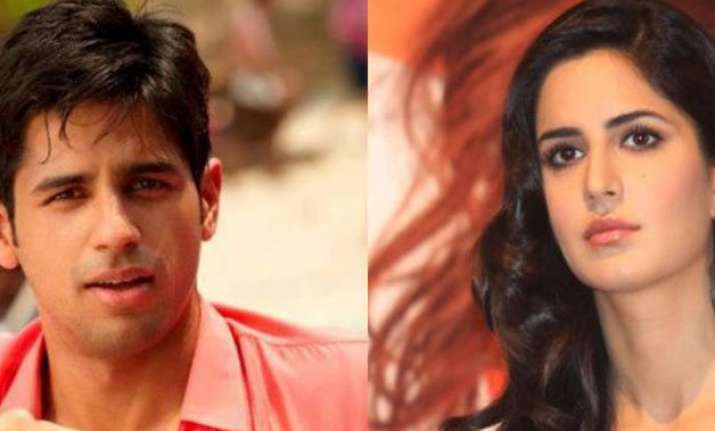 New Delhi: Not long ago we told you that Katrina Kaif was upset with Sidharth Malhotra. The stars will be seen together in a still untitled movie directed by Nitya Mehra.
Since the last venture of Excel Entertainment, Bangistan, was a failure, the producers have set high hopes for Nitya Mehra's next. The movie will be the story of a couple who stood up to the test of time.
Talking about the couple, Katrina Kaif and Ranbir Kapoor are the lead actors. The pair, who will be seen together for the first time, had started out being in the bad books of each other.
It all began when Sidharth Malhotra, who is younger than Katrina Kaif, told the press that he hopes he doesn't look junior to her on screen.
This was insensitive of him. Sources close to the Phantom actress confirmed that Katrina didn't expect this of Sidharth and is upset with him.
We also know that Katrina Kaif isn't good at burying the hatchet.
Seems Katrina made an exception for Sidharth Malhotra. Recently, when Kat was asked about Sidharth's comment, she said, "Not at all. Why will I be mad at him?"
If all stays well between the two lead actors, it will surely make life easier for the filmmakers, that too when they desperately need a hit movie.