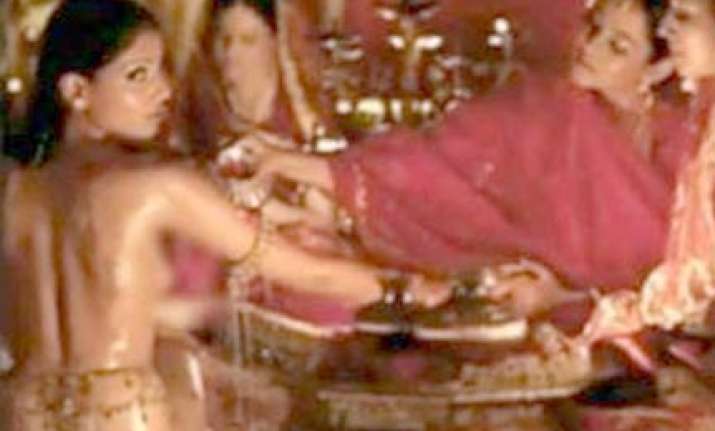 Normally Indian boyfriends are very possessive. Be it in films or in real, Indian boyfriends cannot stand the sight of the fact that someone else is checking out their girl.
But, this does not matter to John Abraham. According to a media report, when John Abraham saw some nude shots of Bipasha on the net recently, he didn't react in any odd way.
The report quoting a source said: "When John Abraham recently saw some ad of Bipasha on the net that had her posing nude, he didn't get shocked. Instead he took it in his stride like a mature man. Ever since, Bips has been praising John for being such a supportive man in her life."
Bipasha's nudity might have raised a few eyebrows among many people, but the good thing is that her boyfriend is standing up firmly besides her in this matter.
Bollywood sex bomb Bipasha Basu has created quite a flutter on the web  with the youtube video of an international ad that shows Bipasha topless. The ad was shot way back in 1990s.
The steamy video is an ad for New York Lotto and shows Bipasha as a princess who is getting ready for her marriage and the prince is Vivek Oberoi. The beautifully shot ad has exotic Indian feel but is quite bold in terms of Indian sensibilities as Bipasha is shown almost semi-nude.
Confirming Bipasha's presence in the ad, her manager tells a daily, "Bipasha had done this ad in 1999 when she was modelling for Ford Modelling Agency in New York. It was done as an international assignment and was meant for the international market. I don't know why such an old ad has surfaced now." 
Vivek's spokesperson says they have no "idea" about this ad.
Watch Video