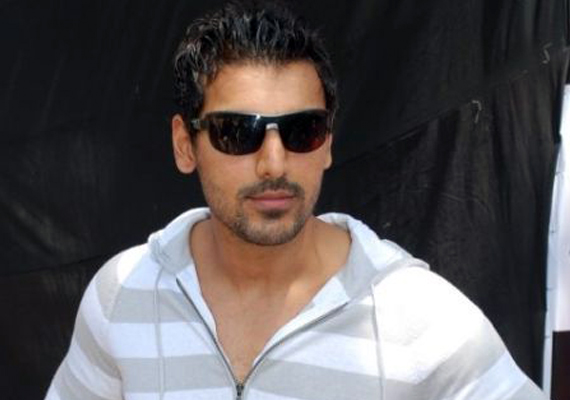 Mumbai, March 19:
Bollywood actor
John Abraham
suffered a hairline fracture during an action sequence for his next film and has been advised strict bed rest for the next six days, says a media report.
John has been in hardcore action mode ever since his last film Force, but this time looks like he has pushed himself a bit too hard.
The actor who has been shooting for an action-thriller went so overboard during a fight sequence that he tore a ligament and now suffers from a hairline fracture on his foot.
Says director Sanjay Gupta, "John has hurt himself badly. Three days back, we were shooting a fight scene between him and Chetan Hansraj inside the jail premises where they were beating each other up badly. This was a single-take shot and we had to get it right. At one point during the shoot, John had to do a somersault over Chetan's shoulder and that's when he pulled a hamstring."
Apparently the injury did not stop the actor and he landed up on the sets the next day to complete the sequence.

Says Gupta, "He was managing the pain with sprays, but eventually it got really bad. The doctors have now advised him strict bed rest for six days and so we wont be shooting for the next week."

Interestingly this could have been the result of a special shoot technique - the fluid motion, Gupta has been using for all his action sequences.

He says, "The technique involves a host of eight to 12 cameras capturing the scene and so there was no question of using a body double. John has also been insisting that he wants to do all the action himself, but I don't know if I can allow that. Once he is back, we have scenes that include him climbing on top of a moving bus. We are going to take precautions so that he doesn't hurt himself."

When the film just went on the floors a few weeks back, John hurt his nose when a junior artiste punched him by mistake, leaving the actor in extreme pain.