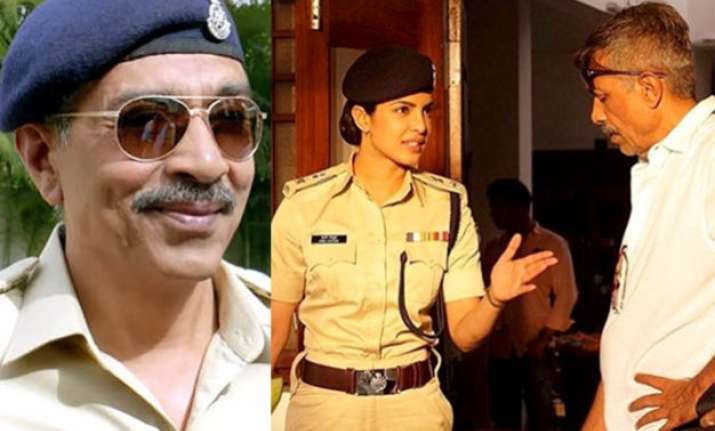 New Delhi: Jai Gangaajal starring Priyanka Chopra in lead role hit the screens today. The movie features Priyanka in the role of a cop Abha Mathur, an honest policeman who fights against the criminals.
As Priyanka is in USA for her international projects, Director Prakash Jha took the promotion task on his shoulder. He has left no stone unturned to endorse the movie before release. With Jai Gangaajal, Jha has also made his debut in acting.
During an exclusive interview with India TV, Parkash Jha expressed that he is excited and not nervous for his acting venture. He further said that his acting experience is similar to the thought process and hard work he does during direction. Prakash Jha is playing the role of Priyanka's sub-ordinate in the movie.
Revealing the details of the shooting Prakash said he used to behave like Priyanka's junior on the sets. Moreover, he used to be scared from the actress and also touched her feet.
It seems Prakash Jha literally get into the skin of the character.
Further, talking about the movie, Prakash stated that he is not sure whether his movies leave an impact on the audience but he hopes that people at least understand the good or bad happening in the society.
Prakash Jha's character has some negative shades and he is showcased as a corrupt policeman in the movie.