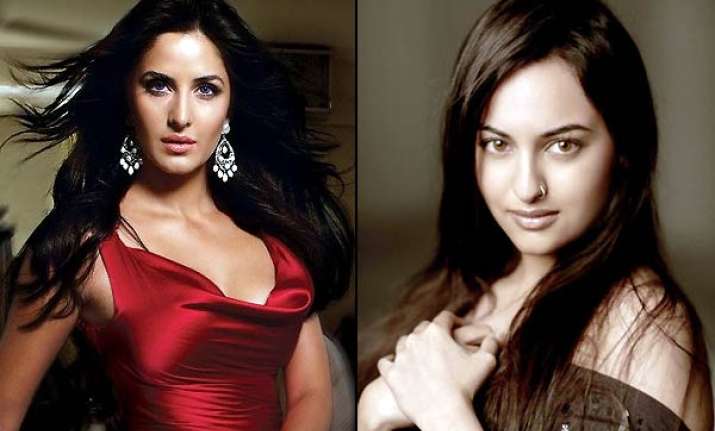 Bollywood star Katrina Kaif is unhappy that there are media stories circulating about Sonakshi's SMSes to her and Kat not replying to those messages, says a media report.

Katrina says ,"I haven't received any SMS from Sonakshi. I don't know where these stories are coming from.

"I would prefer not to comment on this as I dont share any equation with her."

Katrina says,  she's surprised with the Dabangg actress' claims of making peace

Says a source close to Katrina, "She has always believed in maintaining a dignified stance with respect to her relationships with people in B-Town and personal or professional acquaintances.

"She doesn't share any equation with Sonakshi and is surprised at the many stories coming out.

"Sonakshi has been telling people that Katrina didn't have the grace to reply to her message or respond to her calls."

Katrina has always maintained a diplomatic stance,but now shes irritated as the stories don't seem to stop.

The source adds that Katrina hadn't reacted to the Sonakshi controversy because she didn't believe that Sonakshi had actually said something unpleasant.

Kat gave the Dabangg girl the benefit of doubt and chose to ignore everything.

But now she wants people to know that she hasn't received any messages or calls from the junior actress. Period.