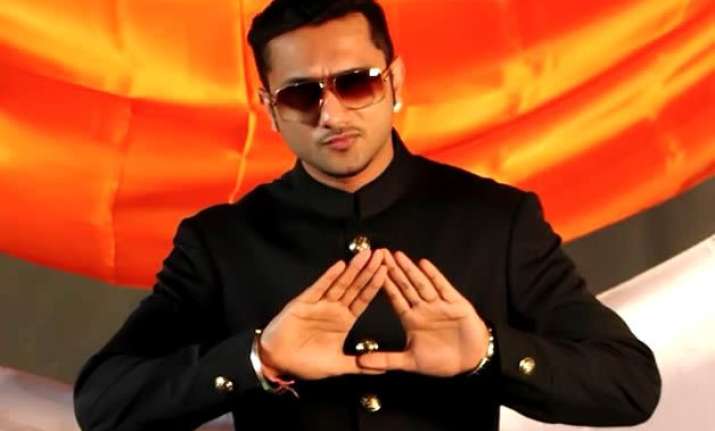 New Delhi: Yo Yo Honey you are being terribly missed! Desi rockstar Yo Yo Honey Singh who has delivered some really stunning dance numbers is out of action for past several months and much to his fans disappointment he didn't even make any appearance on his birthday.
Yo Yo Honey Singh has been away from the limelight since his tour with Shah Rukh Khan and since then many theories about his absence are doing the rounds.
Soon after his disappearance from his own show India's Rawstars, Honey Singh was replaced by Himesh Reshamiya.
Initially speculations were doing the rounds that due to a major tiff with superstar Shah Rukh Khan during the SLAM! tour. It was rumoured that Shah Rukh Khan had publicly slapped him and thus the rapper went into hiding. However Shah Rukh Khan slammed the reports and said that he did not have any argument with the singer.
Another theory doing the rounds was that Honey Singh is in rehab to cure his drug abuse. But this was also clarified by his spokesperson who claimed that the pop star has not been keeping well and will join the industry soon. But it seems that he's taking bit long to get back to work.
One of the stories given by his lyricist was that the singer had been treating himself in a rehab in Chandigarh. He claimed, "He has still not made any contact with the team of artists he usually works with and has even changed his cell phone numbers. He told his team that he is taking a break to go home and spend time with family. But instead he checked himself into a rehab centre in Chandigarh in October."
During New Year, Yo Yo did tweet his picture, in which he was celebrating New Year at an orphanage. And after that his latest song 'Birthday Bash' was released in the film Dilliwaali Zaalim Girlfriend, which apparently went viral 1,534,995 views on YouTube within just few days of releasing. But Honey Singh still didn't make any appearance.
Now whatever is the reason, Yo Yo please come back!