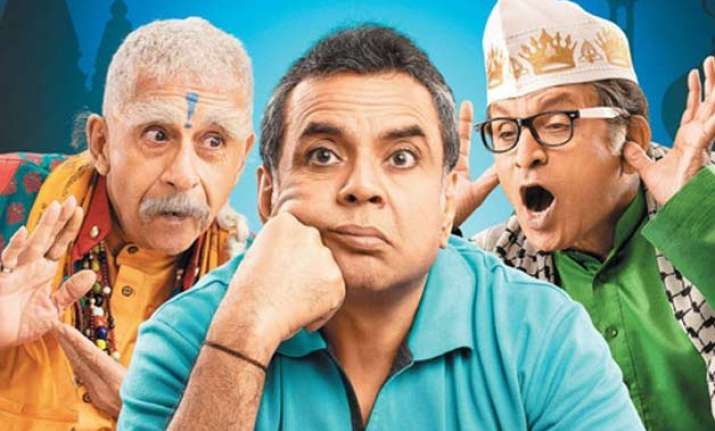 New Delhi: Here's a third satire on Indian religious practices, after Oh My God and PK. The latest one - Dharam Sankat Main stars Paresh Rawal, Annu Kapoor, Naseeruddin Shah.
The story of the film revolves around the character of Paresh Rawal, who is brought up as a Hindu but after years, he comes to know that he actually is from a Muslim descent.
The twist in his life brings certain changes in him; Paresh Rawal's character starts his journey of self discovery. Naseeruddin Shah plays Neelanand Baba, a Hindu religious leader and Annu Kapoor plays his Muslim counterpart. Both confuse Paresh as religious outfits.
Dharam Sankat Mein is directed by Fuwad Khan and is slated to release on April 10.