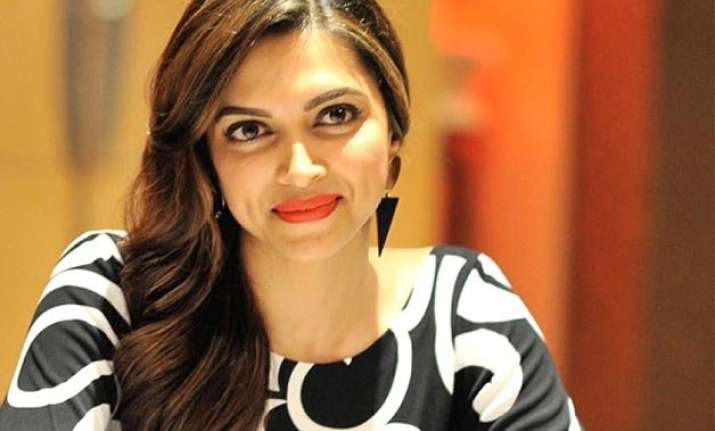 Deepika Padukone is not only an actress with a bundle of successful films in her kitty, but a lady who knows how to keep this cruel world on her toes.
Deepika who has turned 29 today is an actress who probably achieved an overnight stardom with her first Bollywood film 'Om Shanti Om,' Deepika Padukone is all about talent, grace, confidence and demure. There are no credentials of beauty that you cannot associate with her.
You might have seen her shedding tears when she faced an unfortunate breakup initially, but it was the similar Deepika whom we even saw talking about her relationship too-bold-to-scare in public.
She knows where to draw a line instinctively and the coveted "cleavage controversy" was a great example of that. Whether she did right or wrong by doing what she did is another tangent to be delved into, but the courage that she showed while expressing her stance over the issue (not as an actress, but as a woman) was definitely worth tons of appreciation.
One of the leading ladies in Bollywood today, Deepika has been anointed as the new 'golden girl' of the film industry. And there is no doubt that she is aptly justifying the title. Be it her overtly fragile character in 'Om Shanti Om,' an outspoken girl in 'Break Ke Baad,' a confident girl in 'Yeh Jawaani Hai Deewani' or her truly bold self in 'Cocktail;' Deepika has fallen at par with excellence whenever it has come about delivering best of her performance.
As we wish Deepika Padukone more glorious achievements in her career, Here follows the list of her brilliant on screen performances. Have a look!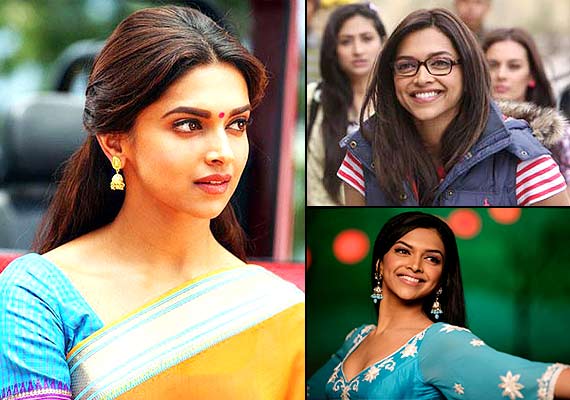 Om Shanti Om
She played 'Shantipriya' and garnered accolades thoroughly from every angle. Apart from getting the Best Debutant Female Award, she also got various nominations for the best actress of the year. Deepika-Shah Rukh's chemistry became the talk-of-the-town and the actress successfully proved her mettle with this first film of hers.
Bachna Ae Haseeno
The film was a multi-starrer but nothing could deter the lady to highlight her character in the film. This was the time when Ranbir-Deepika's relationship reached its peak and the same was roasted in the movie quite well.
Deepika's performance in the film and the fact that how beautiful she looked on screen made her won more brownie points.
Karthik Calling Karthik
All though the film didn't do well at box office, her performance was thoroughly appreciated. Deepika Padukone was all captivating and intriguing as she played Farhan Akhta's supportive lady love.
Housefull
Again a multi-starrer, Housefull was all fun and watching Deepika Padukone creating confusions in turmoil made for a fresh change. So glamorous she looked on screen that even her day-to-day travel appearances started gauging the headlines.
Cocktail
After facing bad phase in her career despite giving good performances in films like 'Lafangey Parindey' and 'Break Ke Baad,' Deepika found her gracious come-back from Cocktail. Her too-bold-to-describe persona was evidently in front of everyone to praise and Deepika looked wonderful playing Veronica on screen.