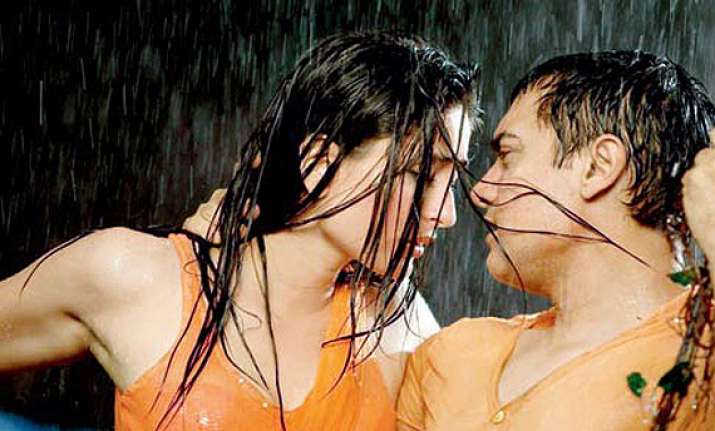 Mumbai:  Monsoons always brings smile to one's face and Bollywood celebrities are no exception to it.
If there is one thing about Mumbai that no other city can beat, then it has to be the 'Mumbai Rains'.
Though, people complain about traffic, potholes and all that jazz but no one can deny that Mumbai looks absolutely during the monsoon.
 And it seems like the Monsoon charm has struck the celebs of B-town also, many celebrities took Twitter to express the joy of finally having rains after a long summer that seemed to be never ending.
Bollywood celebrities like Sonam Kapoor, Preity Zinta and Shoojit Sircar are happy to see the city of dreams drenched in rain. 
Here's what they tweeted: 
Preity Zinta: Good morning folks! Nice 2see Mumbai drenched in the faint showers of the monsoon. Sadly the monsoon will be short & brief this year. 
Shoojit Sircar: So it's raining in Mumbai.. 
Sonam Kapoor: The rains in bombay demand this kinda listening... Now for a hot cuppa. 
Richa Chadha: Dear baarish. You bring joy, malaria, jams and magic. You are a difficult type of lover. But we love you. 
Prachi Desai: Congratulations Mumbai!! Monsoon is officially here 
Kalki Koechlin: Boy does this rain feel good... 
Rajat Kapoor: its too beautiful - grey skies... Near darkness.. love it!!! 
Tusshar: Normally, I hate the rains! However, today feeling excitement in welcoming the showers! Finally!! Good morning! 
Neha Dhupia: Wait a minute is it raining outside ??? Caus I'm having a bad hair day #greenroomscares