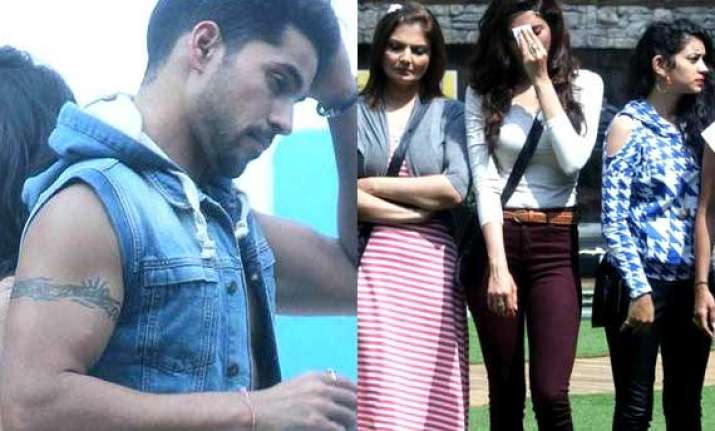 New Delhi: The morning of day 12 for the housemates of Bigg Boss season 8 was more pleasant than any other.
The area where once stood Flight BB08 has now been replaced by a beautiful garden equipped with swimming pool, a gym area and a coffee table.
The contestants will get to enjoy the scenic landscape with beautiful flowers, beach benches and intricate lighting that illuminates the garden.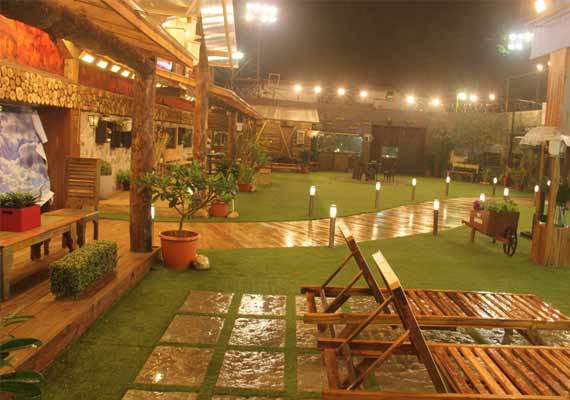 However after the "Xpose" task being announced by Bigg Boss, the afternoon didn't seem as pleasant as the morning.
Sonali was made to adjudge the housemates and rank them from 1 to 14 on the basis of her perception of them while she had watched the episodes during her stay outside the house.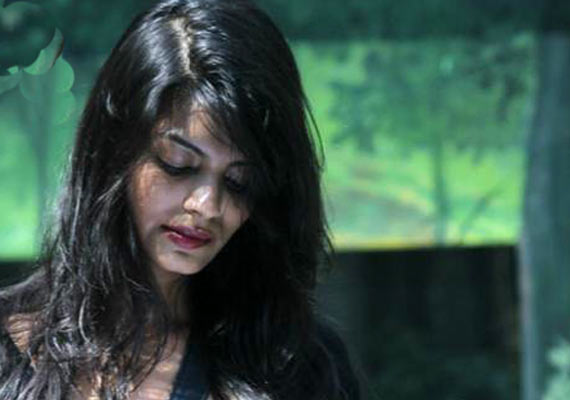 Though it seemed like just another simple task, the repercussions were far graver as some of them couldn't take in their stride the way Sonali had slotted them.
Then after, BB announced another task in which two inmates were asked to get inside a glass-walled cabin kept in the garden area to collect as much money as they could in a given time.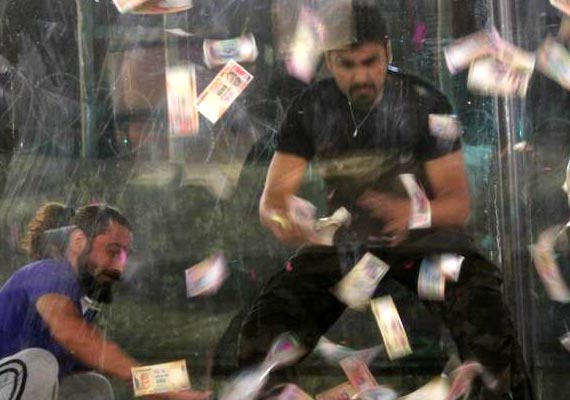 As the task began, Arya and Praneet went inside the cabin and gathered cash flowing in the air. By the end of the task, the duo collected sufficient money to buy items needed for household use.
BB gave his go-ahead to the contestants to shop online for the things that they think they would need in the house. The contestants buy daily essentials like double bed, clothing iron, refrigerator and other domestic items.
The ordered things arrived inside the house and the inmates soaked into the joyous atmosphere of Dusherra.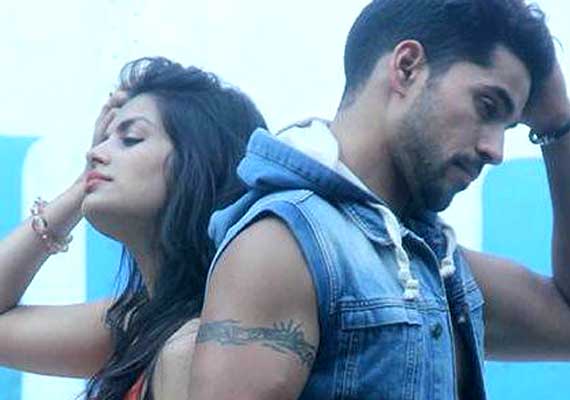 A romantic vibe in the environment was very apparent as flirtatious words and looks were exchanged between Sonali and Gautam Gulati, making some people jealous and some angry. We wonder if this is for the TRPs or is it real.
Sukirti heard Gautam and Sonali's conversation while washing the dishes. She passed a sly remark on Gautam for his comparison with Robert Downey Jr. Gautam felt bad at Sukirti's comment and asked her to stay away.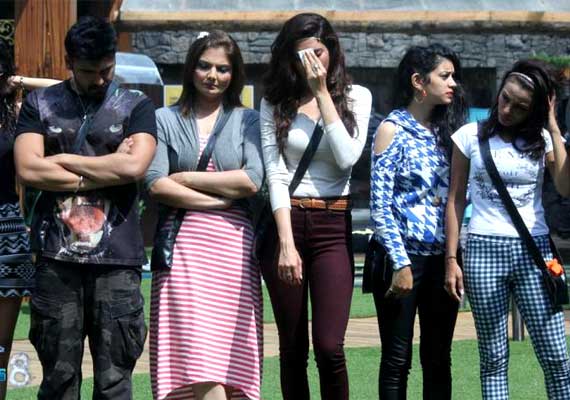 The duo got into an argument and Gautam ended up calling Sukirti "fake" 'coz she shared a good rapport with him during his good times and has stepped back now owing to his hard times.
Sukirti got agitated listening to Gautam calling her "fake." She went into the bedroom and began narrating her woes to Upen, Arya and other members of Deepshika's team. All of them form a group and went to Gautam to set things straight.
A big fight ensued inside the house when Deepshika took offence for Pritam's defensive stand in favour of Gautam.
Gautam got upset with the happening and asked Pritam not to defend him. The members of Deepshika's team forced him to apologise to Sukirti and he complied to end the matter.
Arya taook further dig at Gautam for his flirty behaviour. He said that some time back he was with another girl (Diandra) and now he is with another (Sonali). Arya also gave a scathing remark at Sonali's character because she is now in Gautam's good friends' list.
However, Sonali put up a strong front and confronted Arya for nitpicking her for hanging out with Gautam.
She told him that he is no one to decide whom she should talk to and that his words were not good, portraying her character in bad light.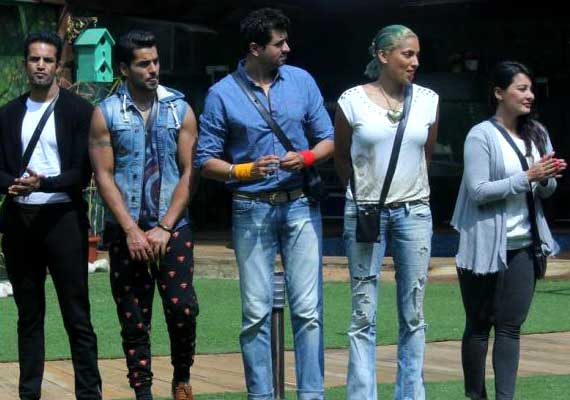 After much arguing, Arya apologised to Sonali by folding his hands. But Sonali refused to accept his apology saying that he always commits an error and then says sorry.
Later, Minissha went to speak to Sushant, Pritam and Sonali who were eating at the dining table. She spoke up her mind against Arya's offensive words for Sonali and said that if saying 'sorry' is enough to solve the matter then even Gautam should have been forgiven for misbehaving with Karishma.
Sushant told Minissha that he did chide Arya for speaking in that manner. Then Minissha stated that had Sonali not taken Arya's comment sportingly, then there would have been another big issue on modesty in the house.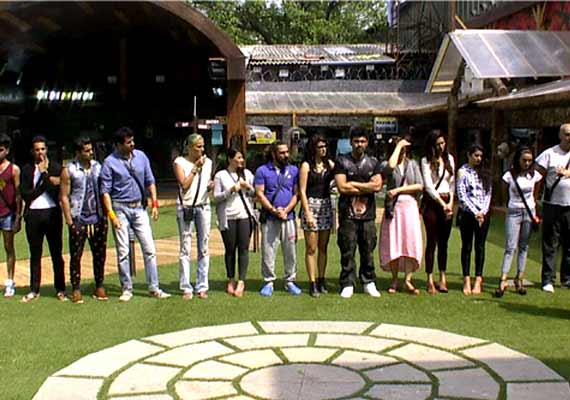 On the other hand, Deepshika started her own drama by breaking down into (crocodile) tears inside the bedroom after taking offense at Pritam's comments in favour of Gautam.
Upen, Diandra and Arya took notice of Deepshika's tears and tried to console her.
Deepshika told them that Pritam was fine while he was with her in the Secret Society but now he is showing different colours.
 The day seemed to be a perfect mix of drama, action, humor and of course entertainment!