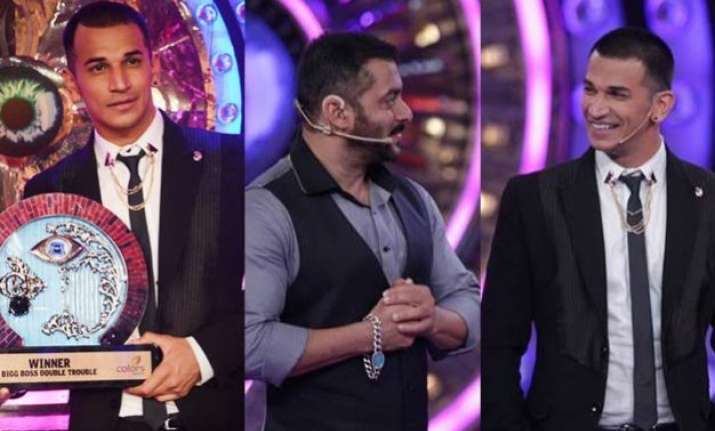 New Delhi: The TV reality show Bigg Boss 9 ended on Saturday with Prince Narula emerging as the winner. He walked away with the trophy and Rs 35 lakh presented by host Salman Khan.
With sheer determination and tireless grit, Prince reached to the pinnacle defeating other strong contenders on the show. He celebrated the joyous moment of victory in the presence of fellow contestants, family members and friends.
Chandigarh-based Prince, a model from Delhi has made a hat trick of winning the reality show with Bigg Boss 9. His earlier win includes MTV Roadies X2 and MTV Splitsvilla 8.
After celebrating his win, Prince also gave a candid interview to a news channel. Here are some excerpts from it.
When asked if he was over-confident of his win, the newly crowned winner of Bigg  Boss 9 said, "I was not over-confident about my win. I knew that only hard work can take a person ahead in life and so I gave everything to the show. On the premiere night when I was getting rejected by everyone, I made it clear, I will win the show. Because of my past shows (Roadies and Splitsvilla) I knew the youth was connected to me. I just needed to work hard. I did that and they voted for me. I am thankful to God and fans that they made it possible."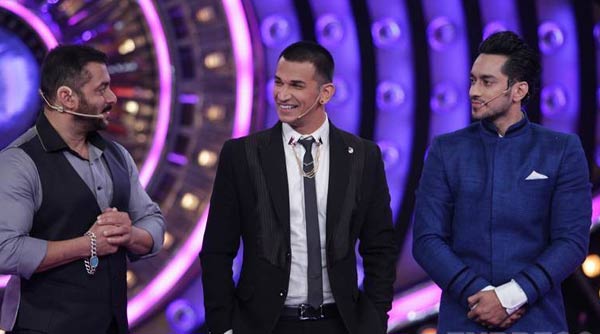 Talking about the winning moment Prince said, "I was very nervous. Salman sir was pulling my leg. I trusted my hard work and felt that I have high chances of winning. I just stood there. I waited for the moment when Salman sir lifted my hand"
Prince Narula's journey in Bigg Boss was not a cake walk, as was underestimated by fellow contestants at the Bigg Boss 9 premiere. But he changed everyone's perception with his strong will and went on to win the show.
Bigg Boss 9: Prince Narula wins Salman Khan's show, is India's new 'reality king'
"During the BB9 premiere night, when everyone was rejecting me, I got agitated as I felt how could they judge someone beforehand. I decided to teach them a lesson, then. However, after entering the house all that vanished and I promised myself that I will change their perception. I will win everyone's heart. Then, by second week, when they saw my behaviour and passion towards the tasks, I started gaining support. I got many advantages in the house. I was nominated only thrice, and the only one to become a captain thrice," said Prince while explaining his journey inside Bigg Boss house.
Salman Khan is the biggest factor about this reality show Bigg Boss 9. Even Prince couldn't left from being bitten by his charm and said that he wants to work with the superstar.
"Like everyone else, even I want to share screen space with him. He gives work to everyone. But I believe in achieving things by working hard. If someday he feels that my hard work is worthy enough, I might work with him," said Prince.