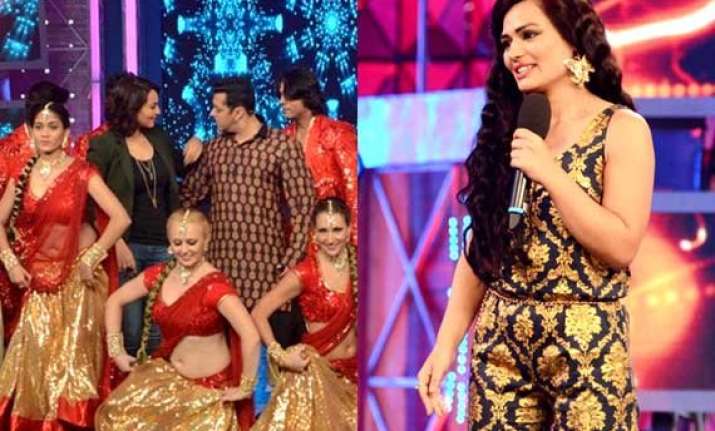 New Delhi: This whole week in the Bigg Boss 8 house saw a lot of drama and Weekend Ka Vaar was no exception.
While on one side the week turned out to be traumatizing for Ali Quli Mirza, Gautam on the other hand couldn't control himself from blushing after receiving birthday gift from Diandra. The two love birds have finally reconciled and now find it difficult to keep their hands off each other.
Putting all rumours and in Sonakshi Sinha's terminology 'fiction' to rest, the actress makes an appearance in 'Bigg Boss'. Salman opens the episode with his co-star Sonakshi Sinha on their famous song 'Tere Mast Mast Do Nain'.
Sonakshi finally got to enter her favorite house and she made the housemates do a dance competition.
Surprisingly it was Puneet who impressed Sonakshi the most with his dancing skills and she rewarded him with a box of sweets!
Sonakshi then played a unique game with the housemates asking them to match certain muhavaras with each housemate. The task created quite a stir between friends-turned-foes-turned-friends Praneet and Gautam.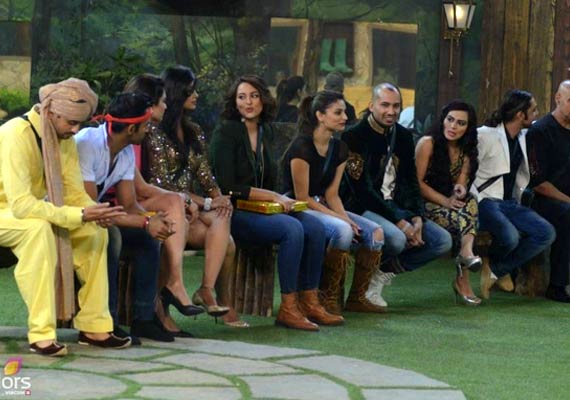 Once outside the house Salman had a lot of fun pulling Sonakshi's leg and he even mimicked her father Shatrughan Sinha.
After Sonakshi left, Praneet Bhatt confronted Gautam Gulati to ask why he is still upset with him. Praneet made it clear that he has no hard feelings for Gautam and that he has always loved him endearingly.
After much discussion, they finally decided to forgive each other for everything and be friends again.
Salman played a task with the housemates called 'Sachchai ka meter.' He said a few statements to each contestant may or not have been made by those contestants respectively and they had to say whether it was said by them or not.
Surprisingly Diandra was named the most 'sachi' in the task!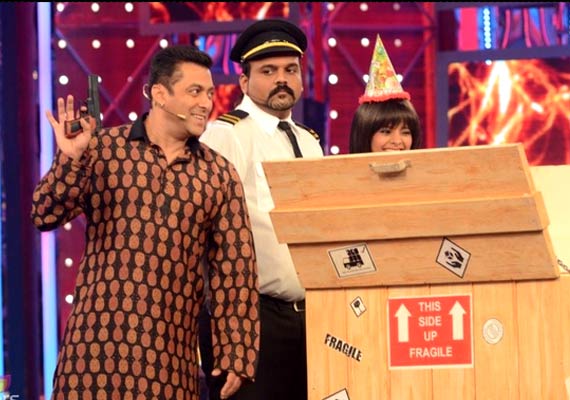 In a very sweet gesture Salman celebrated Airpoti Jallad's birthday! We love the chemistry shared by the two!
The host also played an unseen footage of Gautam's birthday celebration in the house, which happened on 27th Nov. A treat for his fans surely!
As a final note, Salman Khan announced that Renee Dhyani will say good bye the controversial house. The season 8 of Bigg Boss saw most female contestant evicting week after week.
When Renee entered the Bigg Boss house amidst a lot of drama and excitement, she was touted to be the wildest contestant of the season.
But as time went by Renee was seen getting more and more confused as to what she should do inside the house. She came into limelight when she had a major fall out with the housemates by refusing to perform the luxury budget App Task last week.
As a result Karishma couldn't meet her mother and most of the housemates went against Renee for the same.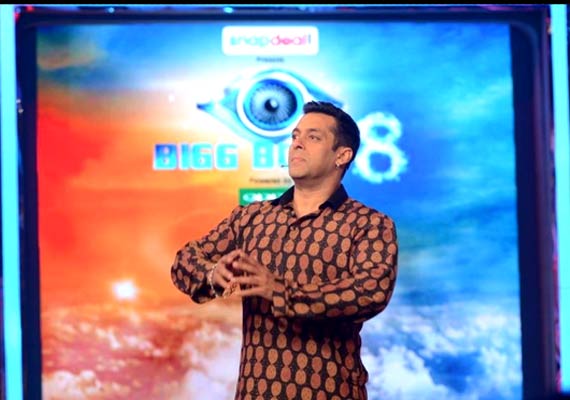 As a leaving note, Renee was privileged to nominate two names to compete against each other in the race for the next captaincy. Renee nominated Pritam and Praneet for the same.
Leaving a mark in the form of a 'Big Bomb' provided to her, she did change circumstances for the nine contestants she left behind in the house.