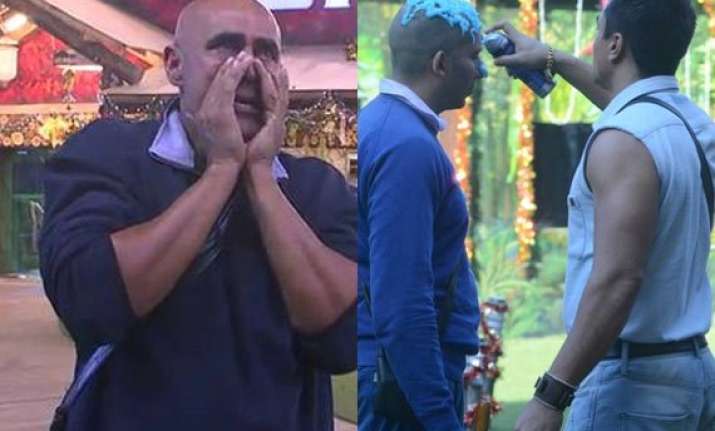 New Delhi: The episode began with the night of day 99, when Ajaz Khan began communicating with the contestants via sign language due to the ban put on him to stay mum by BB.
While Pritam turned interpreter for Ajaz, the Ek Number Manas told Sonali to steer clear of Ali as he had been saying God-forbidden things about her.
On the other hand, Karishma looked rather put off with Upen's possessiveness for her.
In the morning of Day 100, Ajaz got special treatment as chefs came inside the house to prepare breakfast for him. Other housemates stared at him in jealousy.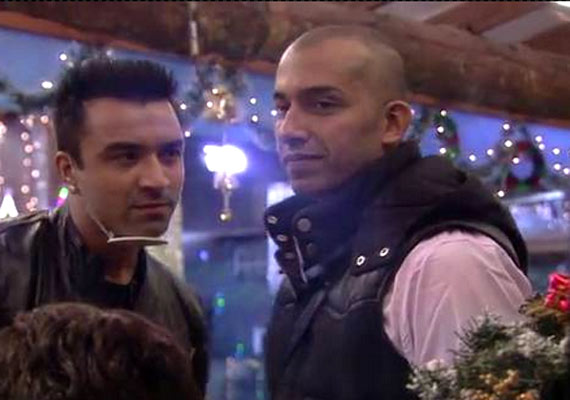 Karishma and Upen were in a fight again because Karishma felt he is getting too possessive about her. Upen felt he isn't thinking about the game unlike her and feels that they share a good relation in real life.
Bigg Boss announced Freeze Release task in which when said housemates have to freeze wherever they're.
Also read: Bigg Boss 8: No eviction this week, Ajaz Khan enters BB house (see pics)
And Ajaz's task was to unfreeze them by troubling them. His target was Ali and he did various things to irritate his friend.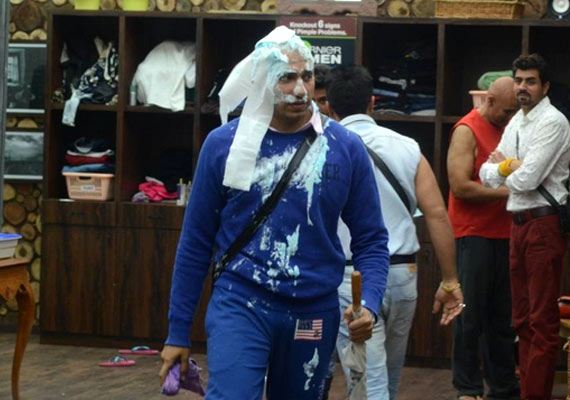 In the second round too Ajaz target Ali and wrapped tissue papers around his face. Ali took it all quietly with patience.
Ajaz became guide of Bigg Boss and toured with a group. While the housemates were in freeze mode he introduced them to everyone and shared how Sonali "devil ke peeche hai aur devil uske peeche!" He also made fun of Ali and showed everyone how he polishes his bald head.
Also read:  From Diandra-Gautam kiss to Sonali slapping Ali: Top 10 Bigg Boss 8 moments
He advised Gautam to become the one man army again as his fans want to see him in action.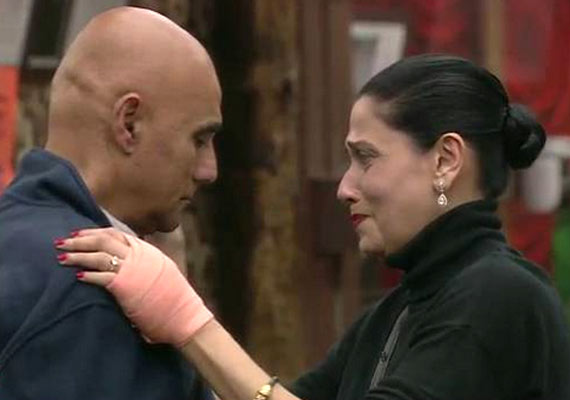 Puneet's wife Deepali Issar came to meet him but sadly Bigg Boss asked everyone to freeze. Both got emotional but she asked him to stay strong and that his kids miss him a lot.
She praised Ali for providing entertainment and told Gautam that he is her favorite after Puneet.
She also said that she's sure both will remain as close even after the game.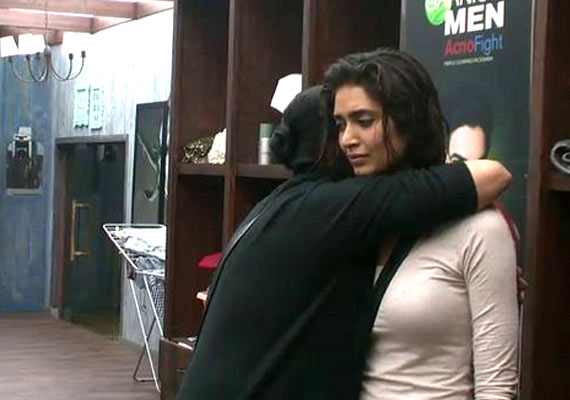 In a sweet gesture Mrs Issar also met Karishma and hugged her tight. She was happy to see both Puneet and Karishma resolved their differences.
She also hugged Sonali and praised her for looking extremely pretty.
As Mrs Issar bid farewell the task was over, Puneet ran to the door and yelled 'I love you'!
A speechless Karishma too came to share with Puneet how nicely she was treated by Deepali and embraces him.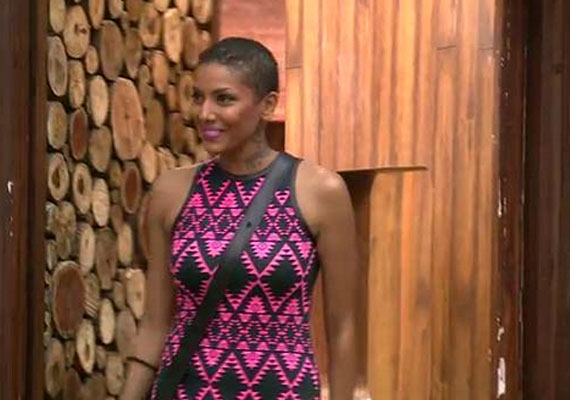 Housemates got another surprise as Diandra entered the house. Can't wait to see what will happen in today's episode.