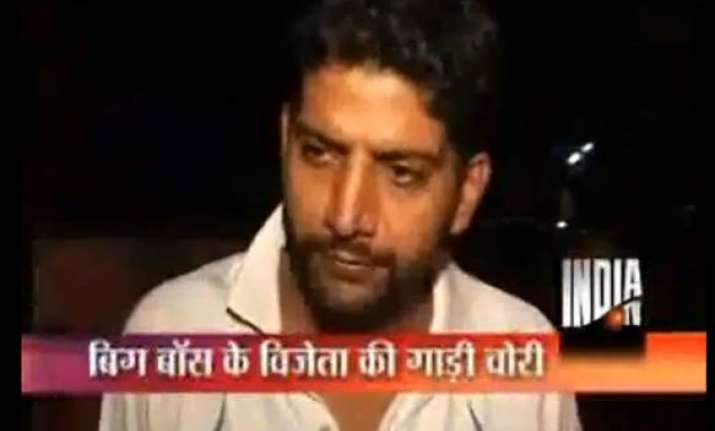 Mumbai, Jul 8 : MTV Roadies and Bigg Boss 2 winner Ashutosh Kaushik's green coloured Mahindra Bolera vehicle was stolen on Thursday morning from Andheri, the actor said. 

Says Kaushik: "I will sit on hunger strike outside the Amboli police station, if the police fails to trace my stolen vehicle."

Kaushik says, he had bought the vehicle in March this year from a showroom in Faridabad. The vehicle was stolen sometine around 5:30 amon Thursday.