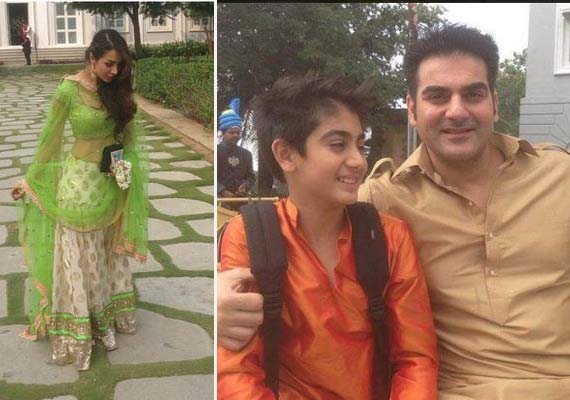 New Delhi: The Khan family arrived at Falaknuma Palace yesterday and today they are seen enjoying the moment at the royal Palace turned hotel. Meanwhile, preparations for the wedding are in full swing and the guests from Bollywood are reaching the wedding venue.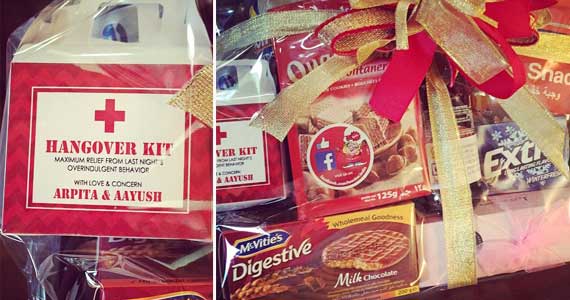 The Khans who have booked the entire Falaknuma Palace for the wedding are doing everything in style. The guests were presented with a gift pack containing snacks, chocolates, cookies and surprisingly a hang over kit too.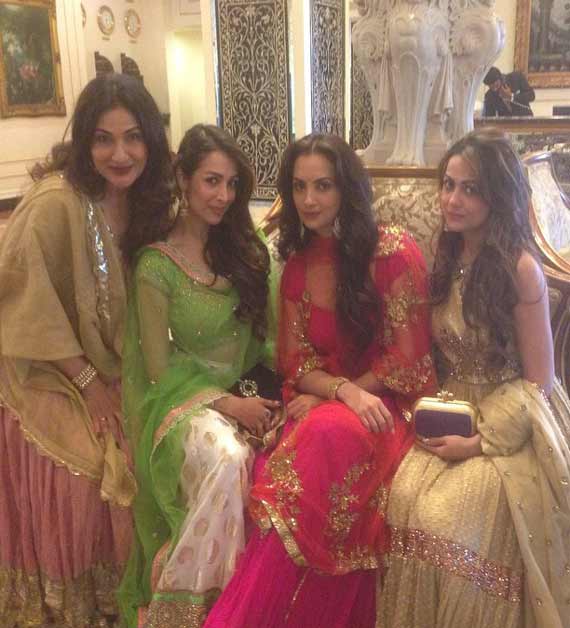 The guests are expected to enjoy the evening and not to worry about the hangover in the morning.
The wedding venue Falaknuma Palace has historical significance and was the royal Palace of Nizam's of Hyderabad. The Palace was turned into hotel but still has a museum where the old artifacts from the palace have been shifted to.
Salman Khan's brother Arbaaz was seen hanging out and showing the palace to his son before the wedding.  Dressed in a golden Kurta Arbaaz is getting prepared to say farewell to his beloved sister.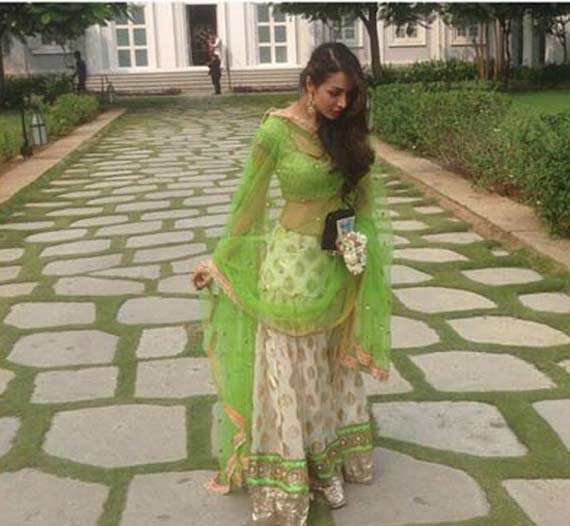 Wife of the actor Arbaaz Khan, Malaika was also spotted walking down the premises of Falaknuma Palace. Dressed in a green lehenga Malaika looked breathtaking in the picture.
Other members of the Khan family were seen enjoying the beautiful weather in the backdrop of the royal palace.
 
Celebrity trainer Deane Pandey who is very close to the members of the Khan family also tweeted her picture with Falaknuma palace in background.