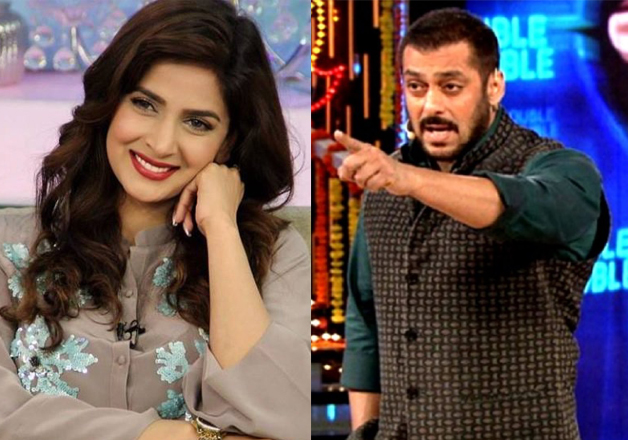 Recently, an old video of Mahira Khan bashing Bollywood caused huge uproar among the audiences. Now, another Pakistani actress Saba Qamar has now raised fingers against none other than Bhai of Bollywood Salman Khan, and called him a 'chhichora', which translates loosely to 'cheap' in English.
This shocking allegation by Saba comes at a time when Pakistani artists have been banned in Bollywood.
During a talk show in Pakistan, the actress made fun of many Bollywood celebs and specially targeted Salman. As soon as she saw a picture of Bhai, she called him a 'chhichora'.
And it didn't stop there. To top it all, Saba also made rude comments on Salman's dancing style. "He has no style at all", said the Pakistani actress.
All such offensive remarks on Salman come as a real shocker because there is simply no connection between them.
At a time when the internal dispute between India and Pakistan is still on after the Uri attack, this news will not be taken lightly by Sallu fans.