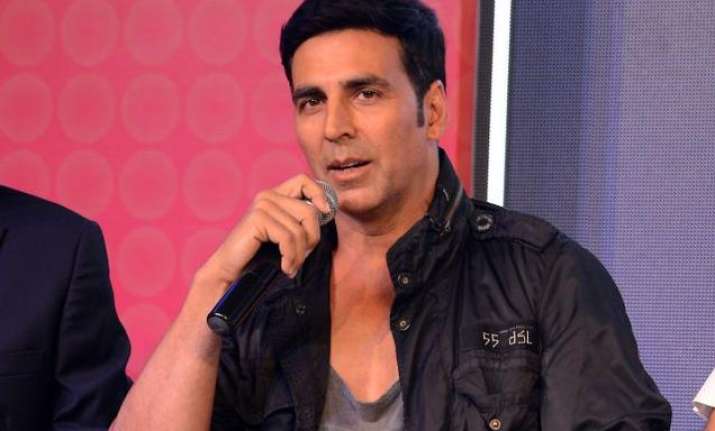 In Bollywood where name sells, the significance of a name that goes with your image isextremely important as having talent. And, it seems that "Jolly LLB 2" star Akshay Kumar knew this fact way too early.
When Khiladi first entered Bollywood, he was known as Rajiv Bhatia. However, he stopped using his original name pretty early on in his career.
While, the trivia has become quite well-known by now, not many know the actual reason behind it.
Akshay who is currently busy promoting Taapsee Pannu's upcoming film 'Naam Shabana, revealed the reason and took everyone by surprise.
In an interview with a leading daily, the actor said, "No one has ever asked me this question. My first film was Aaj (1987) which was directed by Mahesh Bhatt and starred 

Kumar Gaurav. The name of Gaurav's character was Akshay. I had a 4.5 second role in it and I would only observe Gaurav and his acting. I don't know what happened but one day I just went to the court and got my name changed".
Akki also said that though he was a nobody at that time, he got a visiting cards made with the name 'Akshay Kumar' and went looking for work.
"I don't know why I changed my name .... I just went to the Bandra East court and got it done. Main kucch bhi nahi tha us time pe phir bhi maine visiting card banwaye. Then I went out to get work, time was in my favour, and I got films after that," the actor said.
On a related note, Akshay will be seen in "Mogul" "PadMan", "Toilet: EK Prem Katha" and "2.0", which also stars superstar Rajnikanth. Looks like Mr. Funnybones has an eventful year ahead!