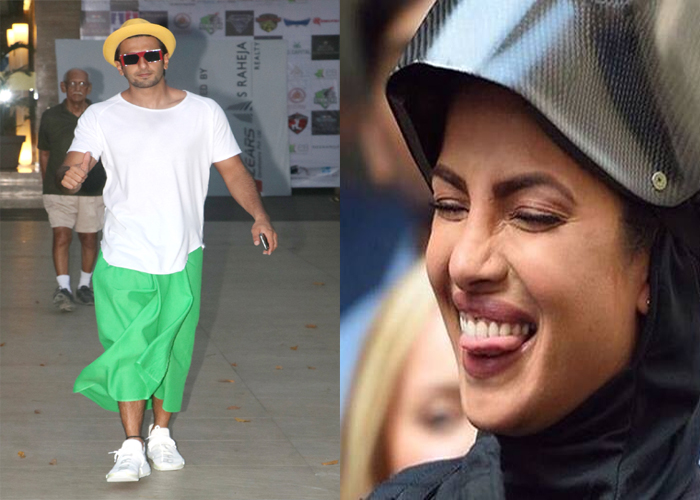 Eminent personalities and Bollywood celebrities including Amitabh Bachchan, Madhuri Dixit, Anushka Sharma, Varun Dhawan, Ram Gopal Varma and many others voiced to empower and respect women on International Women's Day. But Padmaavat actor Ranveer Singh marked the day in his own unique way.
On the International Women's Day, Priyanka Chopra made a midnight call to Ranveer and she also shared the conversation on her Instagram story. 
When Ranveer's Bajirao Mastani co-star Priyanka during the video call, asked his view about International Women's Day, the actor really impressed her with his hilarious answer.
During the video call with Ranveer, when Priyanka asked him about his take on the day, he said, ''I am wearing a green skirt on the day to mark the special day that is International Women's Day and all men should wear a skirt on this day.''
While answering to Priyanka's unexpected call, Ranveer said "Jesus Christ PC, I am on shoot right now. I have to act and all yaar. But we really miss you a lot ya. Come back to India and do some more Hindi movies. For god sake PC.'' Priyanka then replied, "It's almost happening Ranno, it's almost happening" and Ranveer said, "I want all the gup( gossip)". Priyanka said, "I ll give you all the gup when we are not talking to the whole world."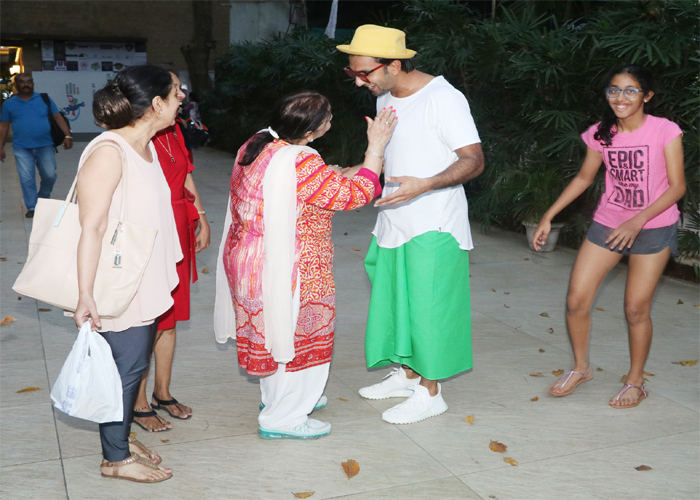 And you all are also going to admire the funny conversation of Priyanka and Ranveer.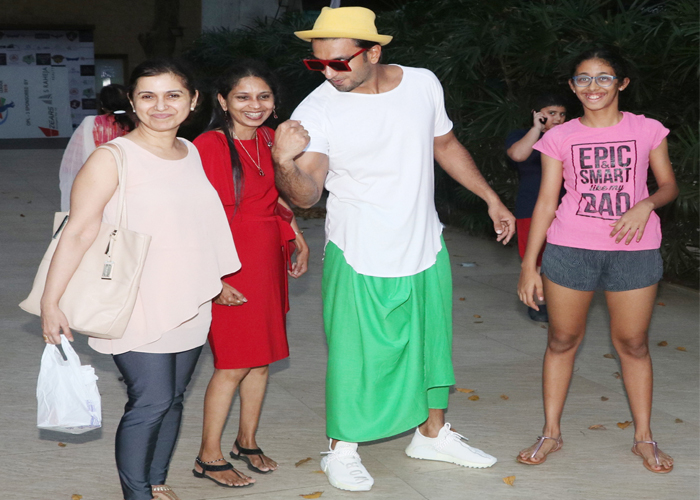 Watch the video below:
Thank you @RanveerOfficial for being such a rock star and your message on #InternationalWomensDay is so important and "Intelligent" lol❤ Full discussion on my Instagram story! pic.twitter.com/pJ6Yddiorh

— PRIYANKA (@priyankachopra) March 9, 2018