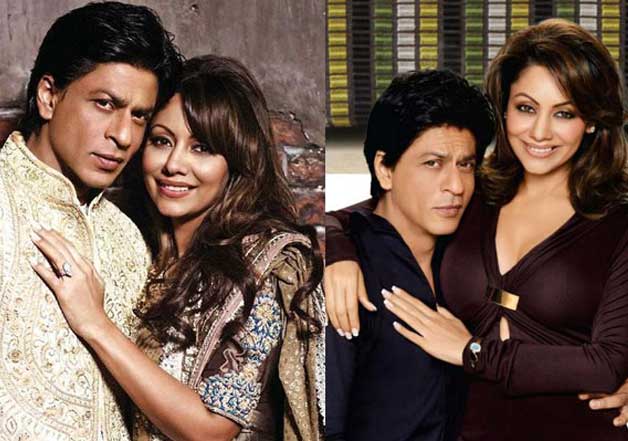 New Delhi: Bollywood superstar Shah Rukh Khan and his wife Gauri has been one of the perfect couples in tinselvile. King Khan has always been a family man and always done justice to this tag. He makes sure to provide his family with the best of everything. On the other hand, Gauri has been SRK's strength throughout his journey and stood by the actor during thick and thin.
SRK and Gauri's sparking chemistry has often given relationship goals to others.
The couple is all set to complete 25 years of marital bliss this year and now the 'Dilwale' actor has spilled the beans about his successful marriage.
"Gauri and my relationship have been geared entirely towards raising our children. That's what eventually happens. Parents become parents at one point and that changes it all. We have a badass 18-year-old, a dainty 16-year-old and then there's the 3-year-old little gangster. Our conversations, our life together is through the prism of our children. They've been our focal point and have literally kept our world intact," Shah Rukh told a leading daily.
The actor also mentioned that it isn't a cake walk to be movie star's wife.
He stated, "I'll tell you something- it's a little difficult to be a movie star's spouse. Our lives don't belong to our partners. They belong to the world. We're called public figures because we not longer have a private life the way it's meant to. To be able to take that for so many years and be able to carve an identity and space for yourself is extremely difficult".
"And Gauri has been great in making a space for herself in which she is not identified as Shah Rukh Khan's wife. By not doubting, talking, or doing anything, she's made her own identity and that takes a very large heart. To be a partner to a movie star means that you don't own them. And to continue to be like that without feeling belittled, smaller or unimportant takes a lot," Shah Rukh added.
Currently, Shah Rukh Khan is busy with Gauri Shinde's next project 'Dear Zindagi' opposite Alia Bhatt.