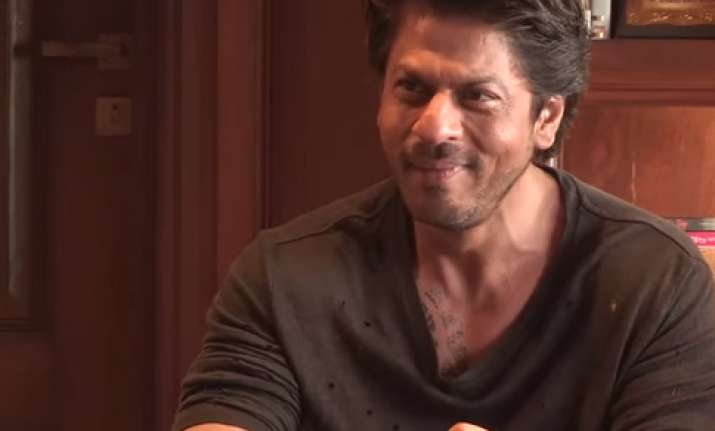 King of hearts Shah Rukh Khan, who rings in his 52nd birthday today, is ruling Bollywood from decades. It's not just because of his extraordinary acting prowess, but the modesty and way of handling success also makes him a superstar everyone loves. Shah Rukh cannot just easily touch your emotions by portraying a romantic king on the screen, but can also tickle your funny bones by his hilarious one liners. 
Remember Shah Rukh's recent interview with AIB, he even outperformed the best comics by his one-liners. These one-liners by Shah Rukh from his different interactions and interviews will surely make your day.
In an interview with the AIB group Shah Rukh was seen revealing about his conversation with Amitabh Bachchan. He said once he asked Amitabh ji that what is your last thought before going on a stage for a live show. To which Amitabh said I don't forget to check my zippers before going to stage. 
''I still do it, I check my zippers before going on stage for a live show.''
''Everyone was lying to me that I am a big star.''
''Someone said to be so happy to see you just like Darr.''
'''Don' is my zoner of Gangs of Wasseypur.''
''Do a love story, but not with Karan Johar.'' 
''Whenever I start feeling too arrogant about myself, I always take a trip to the US. The immigration guys kick star out of my stardom.''