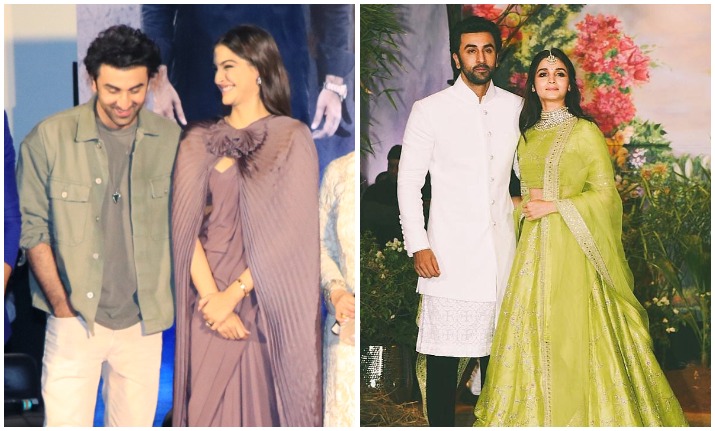 Sanju trailer out: Finally, the most awaited trailer of the year is out and is already trending on the internet for all the right reasons.Sanju trailer was dropped by the makers on Thursday at a glittering launch event in Mumbai, which had the complete star ensemble in attendance. Ranbir Kapoor, Sonam Kapoor, Dia Mirza, Vicky Kaushal and Paresh Rawal were present at the launch event. However, Anushka Sharma gave it a miss as she's busy shooting for Zero in the US with co-star Shah Rukh Khan. During the media interaction, lead actor Ranbir Kapoor slipped out some interesting details of his personal life. He talked about his father Rishi Kapoor, his girlfriends and what not. Here we have everything that Ranbir Kapoor said and made headlines the following day. Read on
Father Rishi Kapoor never compliments Ranbir Kapoor
While talking to the media, Ranbir revealed that however good his movies might be, father Rishi Kapoor never compliments him. However, his mother Neetu Kapoor is his biggest fan. The veteran actor always tells his son, 'kasar reh gayi hai, work harder.' He makes sure that he doesn't give compliments for free.
"Besides being my father, he is also an actor I really admire and respect... He never tells me to my face that I've done good work, not that I expect it either. But when you hear such words coming from him, it is incredible, it really moved me, made me emotional."
Ranbir Kapoor on his absence from social media
Ranbir Kapoor is one of the actors of Bollywood who are yet to make their social media debut. Talking about his absence from the social media, he said, "I don't think so. On social media, I will be showing myself and not really what the film is."
"I agree that through social media, you have a reach to the larger audience but I don't miss it and I am fine being away from it. Never say never, may be tomorrow, I will come but right now, I am happy being away from it."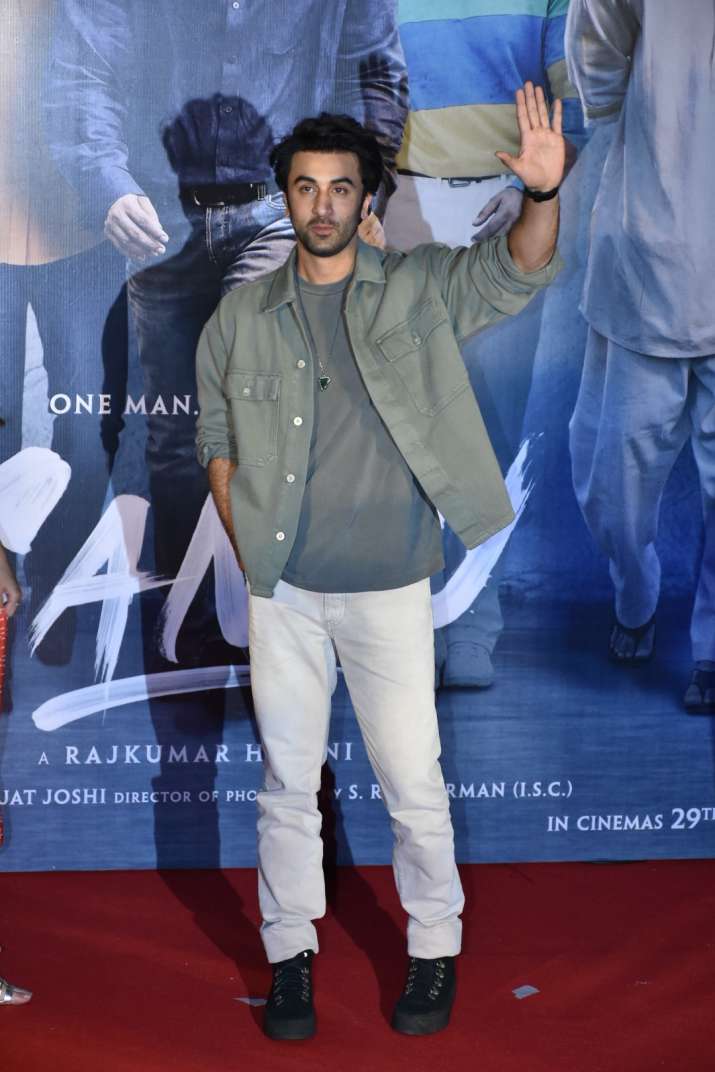 Ranbir Kapoor on going nude for films
For one scene in Sanju, Ranbir Kapoor has gone completely nude. In the scene where the Police is interrogating Sanjay Dutt, the actor has shed all his clothes. Talking about his experience while shooting for that particular scene, he said, "I went nude in my first film ("Saawariya") itself when my towel dropped. I am very shy in my real life but when the cameras are on, I am not shy as I am portraying a character so you have to be nude in your emotions and physically."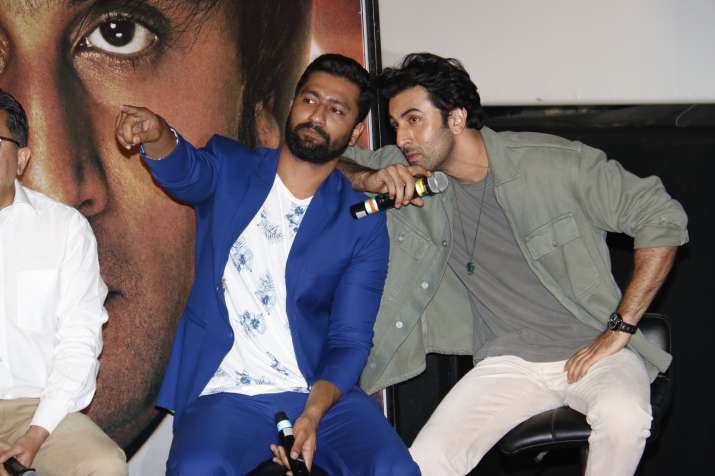 'Sanju' actor shares experience working with Sonam Kapoor
Ranbir Kapoor is going to work with Sonam Kapoor after 10 years. They both debuted in Bollywood with Sanjay Leela Bhansali's Saawariya.
"Sonam and I worked together 10 years ago in 'Saawariya' and after that, we never got an opportunity to work together but Sonam is same as she used to be when we both were assistant directors in 'Black'."
"The only thing that changed in her is that she has become even better actress,A so, when I worked with her this time, the kind of confidence and experience she came with was amazing and I think both of us enjoyed working with each other."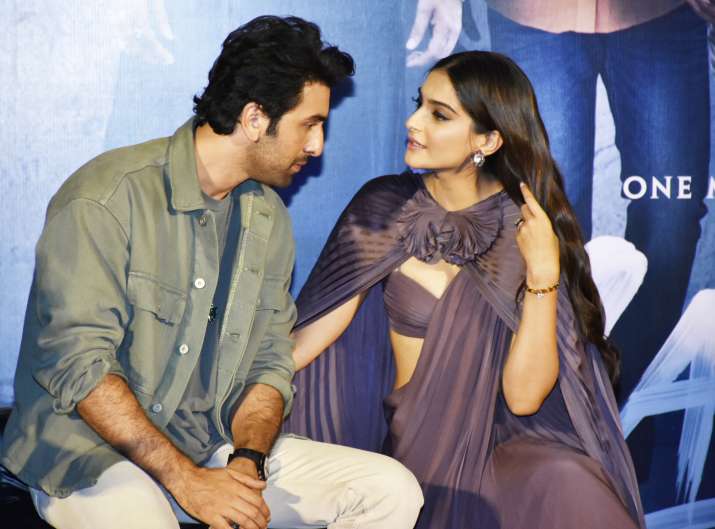 Ranbir Kapoor and his love life
Ranbir Kapoor spills beans about his own love life at the launch of Sanju trailer. In the trailer, Ranbir as Sanjay Dutt reveals that he had 350 girlfriends. Taking a jibe at it, the actor told the media that unlike Sanjay Dutt he had less than 10 girlfriends. He also went on to say that he is a romantic person in real life but not 'tharki'.
Ranbir Kapoor is rumoured to be dating his Brahmastra co-star Alia Bhatt. There is no official confirmation from either of them about the same. However, talking to GQ in an interview, he has accepted his relationship with Alia Bhatt. He said, "It's really new right now, and I don't want to over speak. It needs time to breathe and it needs space. As an actor, as a person, Alia is – what's the right word? – flowing right now. When I see her work, when I see her act, even in life, what she gives is something that I'm aspiring to for myself. It's new for us, so let it cook a bit."
Sanju teaser was dropped by the maker last month which opened to rave reviews by both critics and audience. 
Sanju Movie Release Date: 29th June, 2018. 
Sanju Movie Poster
​