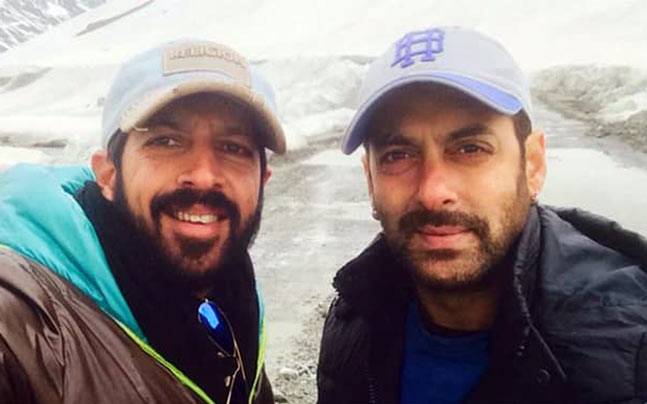 Salman Khan's upcoming venture 'Tubelight' managed to bag a whopping Rs. 20 crore, much before hitting the silver screens. 
According to a report, the movie earned Rs. 20 crore by selling its music rights to Sony Music. This made Salman's Tubelight earn such a huge amount even before its release. An interesting fact is, that the film only has 'three' songs in its album.
In this Kabir Khan directorial, Salman Khan will be sharing screen with Om Puri, Sohail Khan and a Chinese actress, Zhu Zhu. Most of the scenes for the film has been shot in Manali and Ladakh. 
Kabir Khan's 'Tubelight' would be a war-drama in which Salman Khan would playing the role of a soldier. Fans are expecting this movie to a complete power-packed performance by the 'Sultan' actor. Too much expectations have already been laid on this Salman Khan's next. 
Salman will be working with Kabir Khan for the third time after 'Ek Tha Tiger' and 'Bajrangi Bhaijaan', both of which did a handsome business on box-office. 
Shah Rukh Khan will be seen playing a cameo in the movie. 'Tubelight' is set to release in June this year. As we've seen, Salman Khan's next is already making a lot of bucks before its release. Let's wait for the release to make a final verdict on the success of the movie.