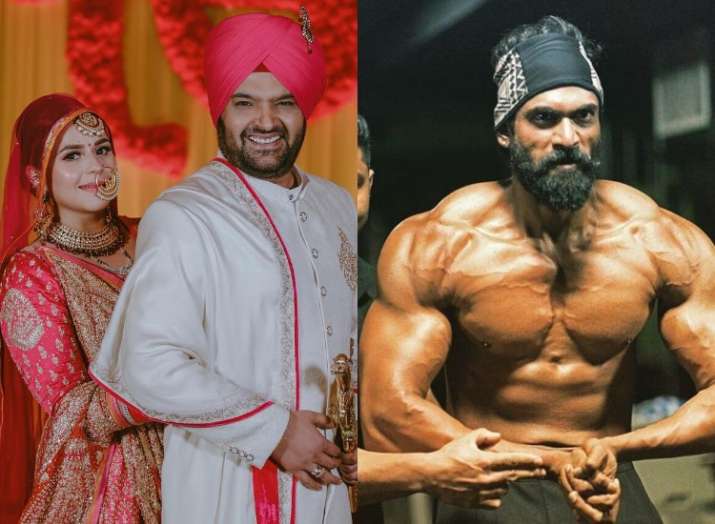 Latest Bollywood News and Updates December 14: After a beautiful wedding ceremony according to Hindu rituals, comedy king Kapil Sharma got married to his lady love Ginni Chatrath in a Sikh wedding in a gurudwara. The pictures and videos from their Anand Karaj ceremony have already broken the internet. On the other hand, Alia Bhatt has made headlines yet again when she wittily replied to a fan who asked if he can call her Alia Kapoor. Her response took away the cheesecake. Also, Alia Bhatt and Ranveer Singh's upcoming film Gully Boy will have a world premiere at Berlin film fest which will start from 7 February next year. The actors' twitter reactions show how happy they are. Rana Daggubati tuned a year older today. Do you know that he can't see with his right eye? Check out more unknown facts about him on his birthday today.
Kapil Sharma, Ginni Chatrath get married again in Sikh ceremony, check inside pictures and videos
After Deepika-Ranveer and Priyanka-Nick, television's most popular comedian Kapil Sharma tied the knot to her long-time girlfriend Ginni Chatrath in a grand wedding ceremony in Jalandhar. The couple looked beautiful as they said their vows to each other in a ceremony according to Hindu rituals on December 12. Next day, the couple tied the knot once again in the Sikh ceremony. Popular comedian Rajiv Thakur, who attended Kapil and Ginni's Anand Karaj, shared a click where the two are seen in the Gurudwara performing the rituals.
Kapil Sharma himself also shared their picture from the Anand Karaj ceremony on his social media and fans couldn't stop praising. For the Sikh ceremony, Kapil is seen wearing a white sherwani with pink border and a pink turban, on the other hand, Ginni is seen donning a gorgeous pink lehenga. The couple looks absolutely stunning in their wedding pictures. Have a look at all the inside pictures and videos of Kapil Sharma and Ginni Chatrath's Anand Karaj here-
Happy Birthday Rana Daggubati: 10 lesser known facts about Baahubali star Bhallaladeva
There are just three words to describe Tollywood superstar Rana Daggubati and they are – HOT! HOT! HOT! Every time the actor appears onscreen, there is hardly nay other thing you can focus on. From good looks to brilliant onscreen presence, Rana Daggubati is a powerhouse of talent. The actor made his debut in films in 2010 with Telugu blockbuster Leader, for which he even won the Filmfare Award for Best Male Debut – South. Just next year he also ventured into Bollywood with the movie Dum Maaro Dum. In just a little span of time, Daggupati managed to win hearts not just with his stellar performances but also with his charming real life personality.
As the actor turns 34 today, here are some unknown facts about Rana Daggubati that we are sure will surprise you. Have a look!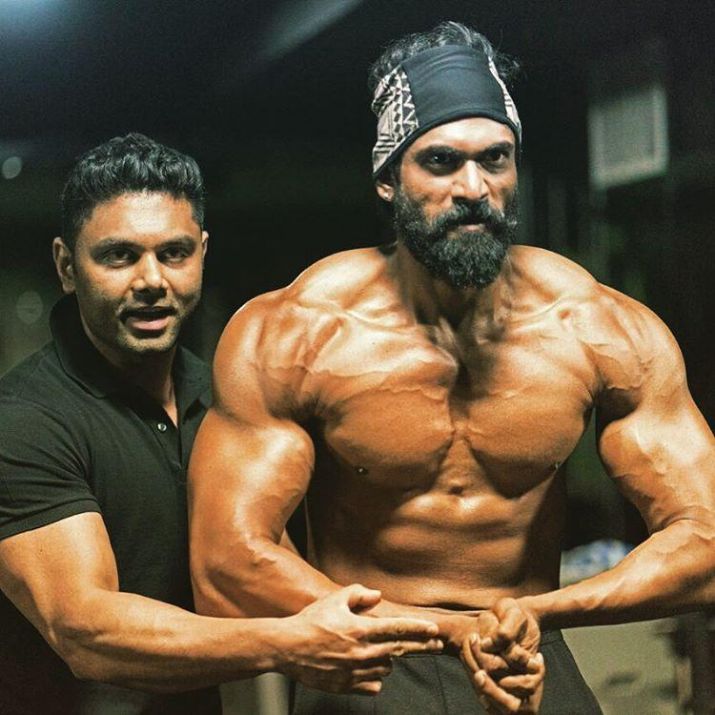 Nick Jonas talks about having kids with wife Priyanka Chopra, says 'that's a real dream'
It's not even a month to Bollywood's desi girl Priyanka Chopra's wedding to American singer Nick Jonas that the two have already started talking about kids. After attending Isha Ambani's fairytale wedding with wife Priyanka, Nick Jonas has left for the States to fulfill his work commitments two days ago. Dotting wife Priyanka even came to drop him at the airport and soon he will be back in Mumbai for their wedding reception for the friends and colleagues in Bollywood. 
During an interview for Spotify's The Rewind, American singer Nick Jonas spilled the beans about his plans of having kids with wife Priyanka Chopra. He said, "I definitely want to be a father someday. I think that's a real dream, and I think I have had to grow up pretty quick. With that, you could look at it two ways, you could say that was unfair, or you could say it has given me some real perspective at an early age. And I have seen a lot of life at an early age and I hope to be able to share that with a kid of my own someday." Nick had earlier also said that he needs to give his nieces cousins at some point. Looks like there's a plan in action!
Alia Bhatt's witty response to Twitter user asking if she can be called 'Alia Kapoor' will impress you
Rumour mill has been loaded this year with Bollywood beauty Alia Bhatt and handsome hunk Ranbir Kapoor's relationship headlines. From Alia wearing a jersey with Ranbir's lucky number on it to father Mahesh Bhatt claiming it out loud that the duo is in love, Alia and Ranbir have managed to steal the limelight many times this year. Recently, Alia participated in a question-answer session with fans on Twitter where she was asked about everything from her current favorite song to the best part of being an actor and she had answers to all of them. Interestingly, one Twitter user asked Alia if she can be called Alia Kapoor and the actress' reply is worth a million.
When a fan named Himanshu Kakani on Twitter asked Alia Bhatt about calling her Alia Kapoor, she asked him instead if she can call him 'Himanshu Bhatt'. Well, that is some witty answer Alia! Check out the Twitter conversation Alia Bhatt had with a fan:
Can I call you Himanshu Bhatt? https://t.co/3jRIcZLEzK

— Alia Bhatt (@aliaa08) December 13, 2018
Recently, Alia Bhatt's father Mahesh Bhatt while talking to The Telegraph got candid about Alia and Ranbir's relationship and spilled the beans about their future plans.
#MeToo Movement in India was historic, revolutionary, believes Ranveer Singh
Bollywood star Ranveer Singh said the #MeToo movement has been very impactful in India and he hopes there is a change in the patriarchal thinking of Indian men. "The #MeToo movement was historic, revolutionary. It has made guys take stock and think and, that itself, is a big thing. It has been hugely impactful and significant," Ranveer said at the Times Network India Economic Conclave 2018.
Ranveer said what happened in the last two months was a revolution. "It was happening all too fast, quickly. It was a revolution. You had perpetrators who aren't working anymore. It made a huge impact from where I stand. In my perception, what the movement should have done, I think it has. It has changed to a large extent the way men think.
"Every man thinks twice, they are afraid. They think if they do something wrong, it is going to be called out. It had made a huge impact at the ground level." When asked about his idea of consent, the 'Padmavaat' actor said the thinking of men needs to change. "We have, for the longest time, lived in a patriarchal society. Men feel very entitled in their species, in my surroundings at least. Fortunately, I have had an upbringing, my father has always been out, so I was raised by four women, mother, sister, grandmother and great grandmother, so I have a different way of looking at it. 
Alia Bhatt, Ranveer Singh starrer Gully Boy to have world premiere at Berlin film fest
Zoya Akhtar's "Gully Boy", starring Ranveer Singh, Alia Bhatt and Kalki Koechlin, will have its world premiere at the 69th Berlin International Film Festival. The first nine films chosen for the Competition and the Berlinale Special of the gala were announced via statement on Thursday.
"Gully Boy", loosely inspired by the life of rapper Divine, has been selected as part of the Berlinale Special programme. It is set for release on February 14, 2019. Ranveer is ecstatic about the news. "Delighted!!! 'Gully Boy' has been selected by the Berlin International Film Festival for a special gala screening!!! Ow Oww," Ranveer tweeted.
Delighted!!!...#GullyBoy has been selected by the Berlin International Film Festival for a special gala screening!!! Ow Oww!!! 😎🎤🔥✊🏽#ZoyaAkhtar @aliaa08 @ritesh_sid @FarOutAkhtar https://t.co/SWxw6XoBN6

— Ranveer Singh (@RanveerOfficial) December 13, 2018
Can I get a WHUT WHUT 🔥🔥🔥😎😎😎🎤🎤🎤 mubarak ho, Lulu! Berlin here we come! https://t.co/zyRS8wxLfX

— Ranveer Singh (@RanveerOfficial) December 13, 2018
Wohooo so soo exciting! #GullyBoy has been selected by the Berlin International Film Festival for a special gala screening 🌟💕🙌 Cannot wait 🌞😬😬😬@RanveerOfficial #ZoyaAkhtar @ritesh_sid @FarOutAkhtar https://t.co/Jr62PWkZVI

— Alia Bhatt (@aliaa08) December 13, 2018
More Bollywood stories and picture galleries
For all latest news and updates, stay tuned to our Facebook page