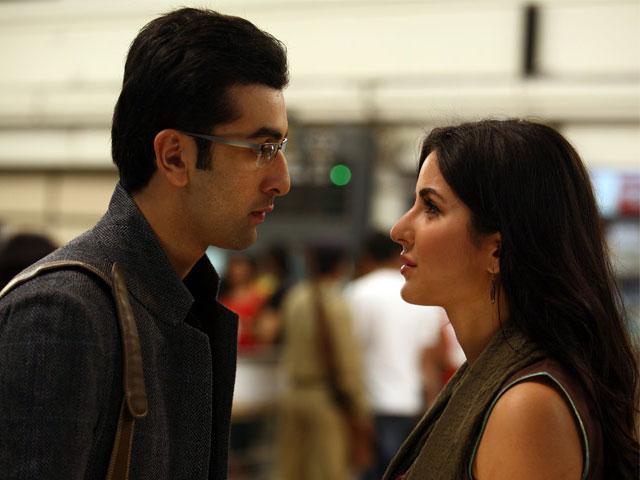 Actress Katrina Kaif has backed out of the favour she was about to do for a friend's movie 'Fuddu' and her ex-flame Ranbir Kapoor may have something to do with it. Kat had reportedly given a nod to recite a romantic shayari for the movie, but she denied the project at the last moment because she wasn't comfortable around Ranbir.
Directed by Anurag Basu's protégé Sunil Subramani, 'Fuddu' was to have the voice of both the ex-flames for the romantic shayari. But now only Ranbir is a part of the project. An insider told a leading daily that she took this decision because she is still uncomfortable around RK. He added that Anurag Basu's 'Jagga Jasoos' is a commitment she is deeply invested in and can't quit so she decided to let go off 'Fuddu' and not do a voiceover in it.
Confirming the rumours, the producer of the movie Pradeep Gupta said that Katrina is not a part of the project. He said that he knows Katrina's wishes are with the movie.
"We are glad Ranbir could make time for our film," Pradeep was quoted by a leading daily.
In a stark contradiction to the above statements, Katrina's spokesperson said that she has recorded the voiceover for the movie. He said Katrina is very much a part of the project. However, the poster of the movie too disagrees with him. In the poster, only Ranbir's name is mentioned in the credits.
Well, it is now for you to decide what really happened.
Starring Shubham and Swati Kapoor, 'Fuddu' is an upcoming romantic comedy movie. It has special appearances of Gauhar Khan, Sunny Leone and Sharman Joshi.