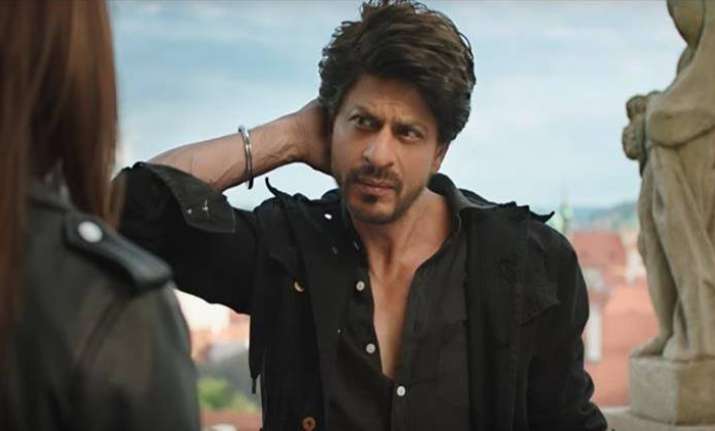 Shah Rukh Khan, who was in the capital to promote his film Jab Harry Met Sejal said that he can be funny, introspective and philosophical in the course of a single conversation.  A nostalgic King Khansays memories of Delhi are "deeply embedded" in him. "It seems like it was in a past life. It has been a long time doing this (films) now," the star says reflectively, adding that his exuberance on screen did not always translate into his real life.
Excerpts from an exhaustive interview on his influences in life, his relationships, his cinema and his growing upyears
Q: Do you ever run out of words? You are giving so many interviews but no two are similar? 
A: I never get bored with talking about my films. It is not because I am obsessed with it but because I think it is my duty. And I don't answer the question, I answer the personality asking the question. Depending on how one asks the questions whether the person is serious, frivolous or just being cool, I will answer accordingly. I'm an actor and to me every person asking the question is a subject... somehow it has become a second nature." 
Q: Shouldn't you write a book? 
A: I have been writing one for 20 years now. Someday, I will finish it but I write only when I feel like writing. I don't do it as a job, I'm not a professional writer. It is some selective memories and very personal. It is therapeutic for me. Whenever I am feeling a little off-colour, I write.But lately I have not felt off-colour so I have not written a lot. But when people come to talk to me, I assume that there is always a respect and dignity attached to it and one should return that. So, no matter how banal or uninteresting the question, sometimes this is what the other person might want to ask to someone who they have watched, want to watch or don't want to watch. They have a query with someone who is a public figure and one should dignify that. 
Q: You have this exuberant side to you and then there is this introspective persona that somehow matches the character in "Jab Harry Met Sejal" in certain aspects. 
A: Harry is quite close to who I would be in a certain sense. There is an exuberance that suddenly comes and because of that people think that I am a happy go lucky guy. But in real life I am not like that. In my family circles, people say, "He does not laugh or joke... picture mein to bahut lively lagta hai". I am quite reclusive actually. I am very quiet and I can sit alone for hours. Only my family knows that aspect about me. I can be very lonely not because I am lonely but because I just need the aloneness from sounds, colours and people around me. It is all positive, there is no negative in it but you just want to go quiet. 
(With PTI Inputs)
For more entertainment updates, follow our Facebook page