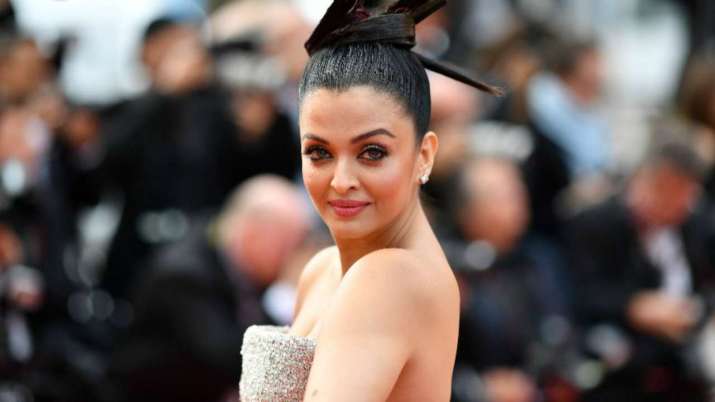 Beauty queen Aishwarya Rai Bachchan after impressing fans with her recent release Fanney Khan also featuring Anil Kapoor and Rajkummar Rao, is gearing up for new projects. The actress has reportedly many films in her kitty including Jasmine and buzz was also that she might feature in the remakes of Woh Kaun Thi and Raat Aur Din.
Aishwarya recently gave sneak peek about her these projects and updated about the development of these films. Talking about her project titled Jasmine, Aishwarya revealed that she has asked the maker to rewrite the script. And updating about the two remakes Woh Kaun Thi and Raat Aur Din, Aishwarya said that she has asked the makers to get the rights issue solved first. 
In an interview with DNA, Aishwarya said, "I had asked the makers of the surrogacy story (Jasmine) for a rewrite. There were two remakes (Woh Kaun Thi and Raat Aur Din), which were interesting ideas. I respect the movies of those times (the '60s). So, I asked them to get their rights in place," she said. Aishwarya can be seen essaying the role of Nargis in Raat Aur Din remake. Talking about it, she said, "When Sanju (Sanjay Dutt) and I were filming Shabd (2005), he had said that if there was ever a remake of Raat Aur Din, I should essay the protagonist. It made me happy that he believed I could play his mother's role."
Also Read: Here's what Aishwarya Rai said on husband Abhishek Bachchan's two-year break from films
Recently a report also surfaced that Aishwarya has turned down Sanjay Leela Bhansali's film. Aishwarya's team responding to it in a report said, "This is totally baseless and untrue. Aishwarya Rai Bachchan has immense love for Sanjay Leela Bhansali and will always be very keen to work with him."