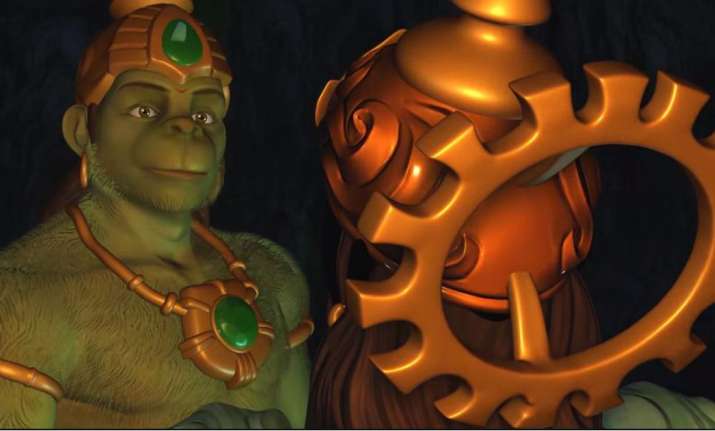 In the theatrical trailer for upcoming animated film Hanuman Vs Mahiravana, the monkey god has to battle an array of monsters and dangerous creatures to rescue his heroes. The film, which was scheduled to release on June 22, will now open on July 6.
Trade analyst and film critic Taran Adarsh shared Hanuman vs Mahiravana theatrical trailer on social media.
Theatrical trailer of #HanumanVsMahiravana3D... Yash Raj Films to release this 3D animation film on 6 July 2018. pic.twitter.com/hwsfGn2t8b

— taran adarsh (@taran_adarsh) June 6, 2018
Green Gold Animation's "Hanuman vs Mahiravana" focuses on an event related to Lord Hanuman from the mythological epic Ramayana.
"We are elated about this release. This movie is slated as a family entertainer and will have all the right emotions, fun and action," Rajiv Chilaka, producer of the movie and CEO of Green Gold Animation, said in a statement to IANS. 
"We are delighted to present an untold story from Ramayana to the audience in both 2D and stereoscopic 3D," he added. 
"Hanuman vs Mahiravana" showcases the race against time for Hanuman to save Lord Rama and his younger brother Lakshman from the clutches of Mahiravana -- the king of the underworld.
The film's director Ezhil Vendan says Mahiravana is a very interesting villain. 
"There is a lot of mystery, sorcery with immense magical powers associated with him. Hanuman not only has to use his power but also his intelligence to take him on. The movie is a visual delight and I hope the audience with like it," Vendan said. 
(With IANS Inputs)