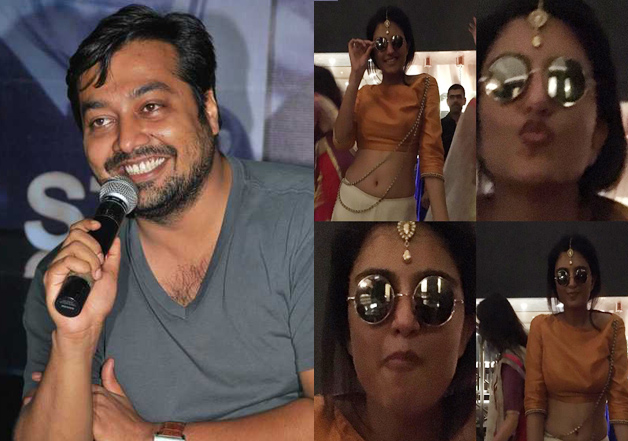 New Delhi: Filmmaker Anurag Kashyap's ugly fight with the Central Board of Film Certification kept media houses busy for many weeks. There were nasty exchange of words, allegations and what not. But looks like after all the hatred and anger, Anurag Kashyap thought to give himself a break.
The critically acclaimed filmmaker is reportedly vacationing in New York. Now, one may argue that a vacation to a foreign country is no big a reason for a celebrity to come in news.
But, Anurag has because he reportedly kissed his rumoured girlfriend Shubhra Shetty on the cheek. The picture has been doing rounds of media since morning. The two can be seen getting cosy in the middle of a NY street.
Here is the pic for them: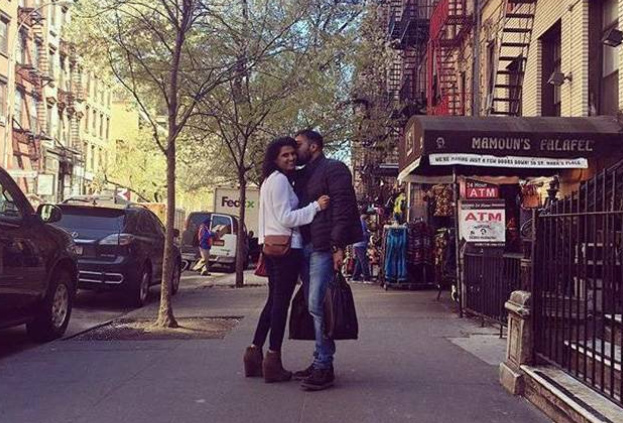 Shubhra is 22 years old and works at Anurag's production house. Though, the two have always vehemently denied the dating rumours, gossipmongers have never stopped talking about them.
Coming back to the picture, it was posted on Instagram by one of Shubhra's friends, who even captioned it as, "My Little Lovebirds".
What is even more interesting that Anurag and Shubhra are not alone in New York. Apparently, Anurag's daughter Aaliya is also accompanying him in New York and the pictures speak volumes about the father daughter bond.