Follow us on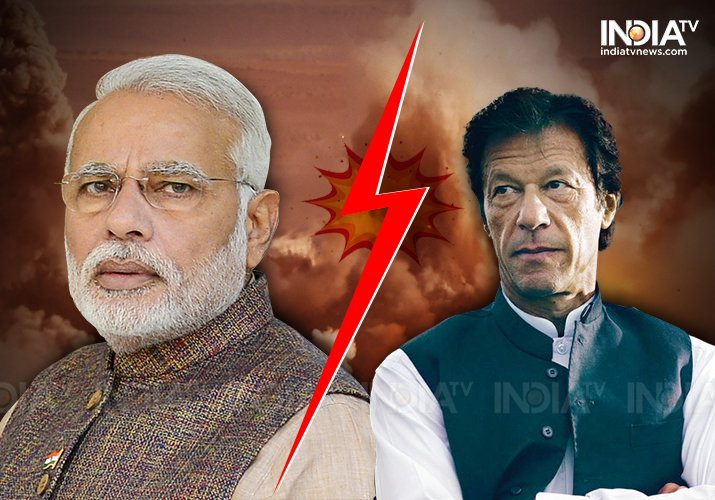 A majority of people polled in the India TV-CNX survey said that war was the only solution to India-Pakistan problem. The poll, which was conducted after the Indian Air Force strike on the Jaish-e-Mohammed terror camps in Pakistan, highlighted that people seek quick and decisive action against Pakistan. 
Sixty-two per cent respondents in the India TV-CNX opinion poll backed war with Pakistan to end the dispute, while 25.79 per cent felt that government should continue to strategically target terror camps across the border. 11.39 per cent gave no opinion. 
A total of 5,400 respondents participated in the India TV-CNX Opinion Poll out of which 2,477 were women. The opinion poll was conducted between March 1 to 4 in 27 parliamentary constituencies in Uttar Pradesh. India TV-CNX has kept the margin of error to 2.5 per cent.
Also read | India TV-CNX Opinion Poll: People in UP satisfied with Modi Govt's response to Pulwama terror attack | Highlights
In the wake of Pulwama terror attack, do you think that war is the only solution to the Indo-Pakistan problem?
| | |
| --- | --- |
| Options | % of Survey Results |
| Yes | 62.82 |
| No, hit more terror camps | 25.79 |
| Can't Say | 11.39 |
An overwhelming majority of respondents said that the government should increase the funding allotted to the Indian Army. From the polled people, around 80 per cent backed an increase in military spending, while only 5.35 per cent said no. Around 15 per cent had no opinion. 
Also read | NDA may gain 12 more seats in UP post-air strike, says India TV-CNX survey
Do you think the government should increase spending on the army?
| | |
| --- | --- |
| Options | % of Survey Results |
| Yes | 80.02 |
| No | 05.35 |
| No Opinion | 14.63 |
IndiaTV-CNX Opinion Poll: How the survey was conducted
IndiaTV-CNX Opinion Poll was conducted in 27 Parliamentary Constituencies of Uttar Pradesh between March 1-4. The respondents were selected randomly from 20 polling stations in each constituency. On the whole, the sample respondents came from all walks of life. 2923 were male respondents, while 2477 were female. The results are subject to a margin of error 2.5 per cent.