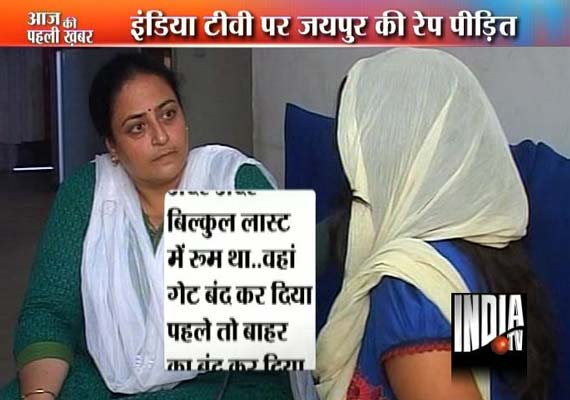 Jaipur
: Babulal Nagar, Rajasthan's Dairy Minister (who resigned today) was allegedly on " a prowl to satisfy his lust " on 11th September. The victim, who was in desperate need of a job, fell prey to him.



The rape victim in an exclusive interview with India TV, for the first time came out in public and told her story.

"He was standing inside the last room and asked me to come there. He shut the door.  How are you? He asked me. While touching me. he told me that he would get me and one of my relatives a job. He pushed me on the bed and started molesting me'', said the rape victim.