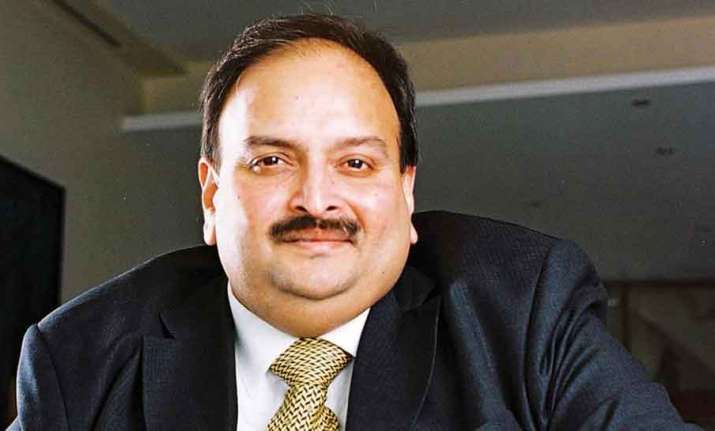 Mehul Choksi, one of the prime accused in India's biggest bank fraud, continues to evade the investigating agencies. In the latest development in the case, Interpol Washington has informed the Indian government that Choksi is not in the United States. 
Diamantaire Nirav Modi's uncle was reportedly seeking asylum in the US. Based on this information Indian authorities had sought Washington's help in his extradition. 
But according to an ANI report quoting government sources, Interpol Washington has responded to India's request, on last Wednesday, that Mehul Choksi is not in US. India has written back to Interpol for seeking further details of whereabouts of Mehul Choksi, ANI said. 
The Central Bureau of Investigation (CBI) and Enforcement Directorate (ED) are investigating the Punjab National Bank (PNB) case of over Rs 13,000 crore, in which Nirav Modi and Choksi are prime accused.
On India's request, Interpol had recently raised a Interpol Red Corner Notice (RCN) against Nirav Modi and his brother Nishal Modi. India is about to complete process for another RCN against Choksi soon. 
In the recent hearing at a Mumbai court on June 28, the ED said that Gitanjali Group MD Choksi not only cheated banks through falsified Letters of Understanding but also exported abysmally low quality goods at inflated prices to dummy companies abroad. The group's books were manipulated by using third-party remittance system, investigating agency told the court. 
It also alleged that Choksi used "fabricated debtors" to manipulate continuation or enhancement of credit limits.
ED team in Singapore to track down Nirav Modi
Meanwhile, a three-member ED team has reached Singapore to nab Nirav Modi. "Our team is in Singapore to ready the case against Nirav Modi," a highly placed ED source told IANS. The team will meet the authorities in Singapore to present India's case. 
The visit follows the case it registered against Nirav Modi earlier this year following three different cases filed the CBI. Most of the accused are common to the cases. The fraud was committed from 2011 to 17.
On Wednesday, the ED approached a special court in Mumbai seeking to declare Nirav Modi and his uncle Mehul Choksi as fugitives as they fled from India a month before they were named in the fraud case.
Nirav Modi left India along with his family in the first week of January, weeks before the scam was reported to the CBI. His wife Ami, a US citizen, left on January 6 and Choksi on January 4.