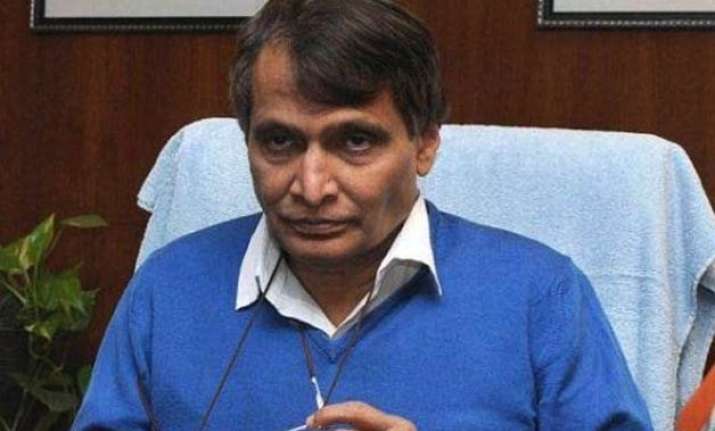 New Delhi: With an investment target of 8.5 lakh crore in five years, Railway Minister Suresh Prabhu yesterday discussed with leading bankers the ways in which resources could be mobilised for rail infrastructure development.
Chairing the first meeting of the newly-constituted Advisory Board on financial matters, Prabhu drew attention to the huge investment required in the railways and the various sources and structures under consideration to mobilize the required resources.
ICICI Bank Chairman KV Kamath, SBI Chairperson Arundhati Bhattacharya, IDFC Executive Chairman Rajiv Lall and Quintillion Media founder Raghav Bahl attended the meeting along with senior railway officials.
Several suggestions were made by members of the Advisory Board for attracting domestic and international funds, steps required to give comfort to investors/lenders and to ensure sustainability of the funding models.
Railways has an investment target of Rs 8.5 lakh crore in the next 5 years. The Annual Plan size for 2015-16 was also doubled to cross Rs 1 lakh figure in 2015-16.
Prabhu had announced the setting up of Advisory Board in Parliament while replying to the discussion on the Railway Budget.
A Financial Services Cell has been created in the Railway Ministry to focus on resource mobilisation aspect.
The Board consisting of top names of the financial world is expected to guide and advise on matters of sourcing investments into Railway infrastructure development.
Railways had already signed a MoU with LIC for a funding assistance of Rs 1,50,000 crore to be drawn over the next 5 years.