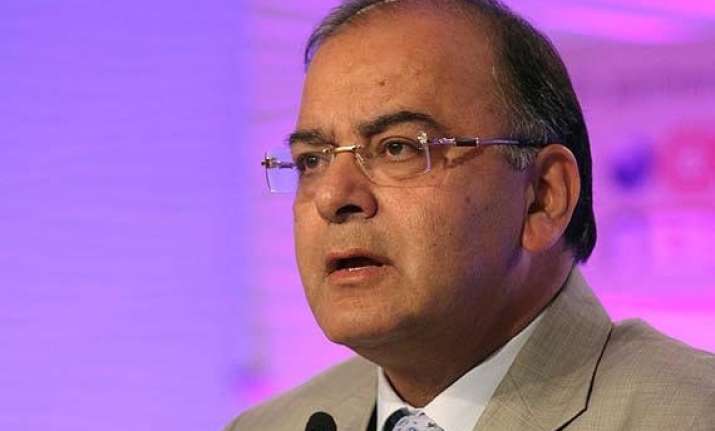 New Delhi: Against the backdrop of sliding value of rupee, Finance Minister Arun Jaitley today insisted that there was "no serious crisis" for the Indian currency as it was stabilising after few days of "volatility".
Jaitley told Rajya Sabha that currencies of all emerging markets witnessed turmoil and volatility on account of stronger US dollar but rupee was still performing better in comparison.
"There is a serious challenge as far as emerging markets are concerned due to stronger dollar... Rupee is performing better compared to other emerging markets," the Minister said.
He was speaking on the Appropriation (No 4) Bill, 2014.
In the last four days, there has been volatility in rupee due to many factors such as expectations from the US Federal Reserve's policy announcement and steep decline in Russian currency rouble.