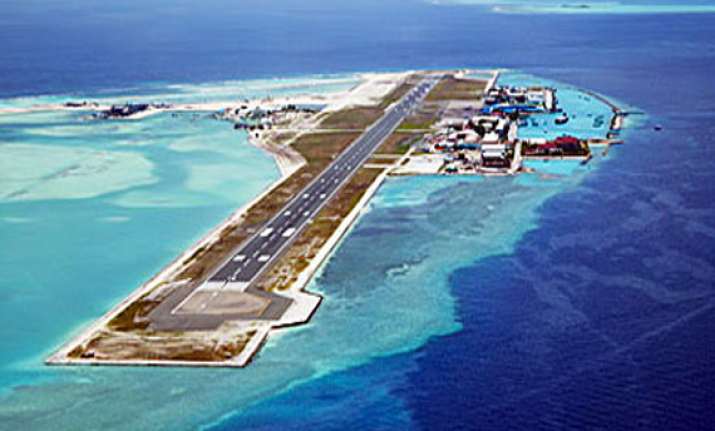 Mumbai, Dec 8: The Maldives government has given a comfort letter to Indian Overseas Bank, which has USD 25- million exposure to GMR Group's Male airport project, assuring safety of lenders' funds, a top bank official said.
The quantum of compensation, however, will be decided through an arbitration process.
The Maldives government took over the Male International Airport with GMR agreeing to meet the midnight deadline to hand over the operations after the Indian infrastructure major lost a week-long legal battle.
"The Maldivian government has sent us a comfort letter, through Axis Bank, which is the lead lender to the Male airport project, to protect our money. The quantum ofcompensation will be decided through an arbitration process," the state-run Indian Overseas Bank CMD M Narendra told PTI.
IOB had agreed to lend USD 50 million to the Male airport project, out of which it had already lent USD 25 million, he said.
The GMR Group had also secured a USD 358 million funding pipeline from Axis Bank, out of which it had already taken USD 160 million loan for the project, from Axis Bank's Singapore branch.
Axis Bank officially refused to comment.
A source at the bank said: "Maldives government has assured Axis Bank of compensation. The exact quantum of the compensation will be decided through arbitration".
The source also said Axis Bank had last week sent a legal notice to the Maldivian administration through a Singapore-based law firm seeking protection of its funds lent.
Earlier, a GMR official had also confirmed that the bank had slapped a legal notice on Male, as the then Maldives government had stood guarantee to the funds, and that contract cancellation means the government should honour its commitment.