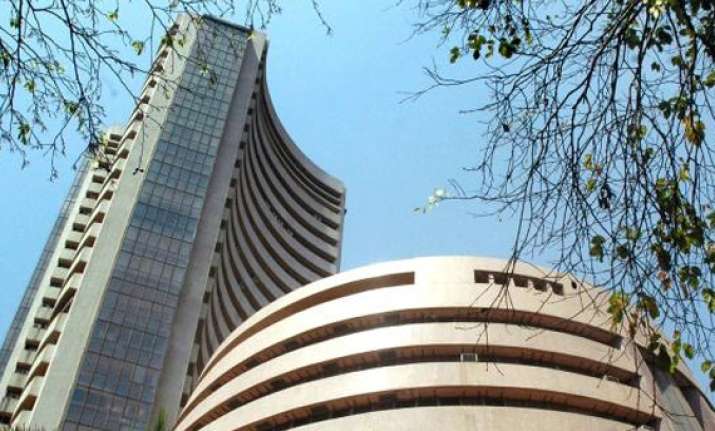 New Delhi: India's equity markets are on a high just ahead of swearing-in of Narendra Modi as the 15th Prime Minister of India. Experts believe the markets may have "struck gold" after the victory of Modi who is widely seen as pro-growth and pro-market. Goldman Sachs Group said while it expects his government to revive stalled projects, boost investment and cut some subsidies, improving the budget deficit will take at least a year.
At 11.04 am on Monday, the markets opened on a strong note, with the S&P BSE Sensex rallying over 377 points, or 1.53 per cent, to 25,070, with all the sectoral indices, led by power, PSUs, capital goods, auto, realty and banking sectors, trading in positive zone and rising up to 2.13 per cent.
The 50-share Nifty index too rose 104 points, or 1.41 per cent, to 7,471, above the crucial psychological level of 7400.
Prominent BSE gainers were: Central Bank (+ 13.19 %), IRB Infrastructure D (+ 12.42 %), Indian Bank (+ 10.85 %), Reliance Power (+ 10.10 %) and Andhra Bank (+ 9.72 %). The losers' lists included Strides Arcolab (-4.76 %), Divi's Lab (-4.21 %) and Gitanjali Gems (-2.72 %). 
Brokers say the positive sentiments were contributed by continuous inflow of foreign funds in hope that the new government led by Narendra Modi would take a series of measures to revive the country's economic growth.
Asian shares touched one-year high on Monday tracking gains from the Wall Street and a decisive win for billionaire Petro Poroshenko in Ukraine's presidential election.
US stocks had ended higher on Friday on upbeat US housing data, with sales of new single-family homes rising more than expected in April and the number of houses in the market hitting a 3-1/2 year-high.
Investors were also hoping for easing geopolitical risks after exit polls in Ukraine gave Poroshenko more than 55 percent of the vote in the presidential election.