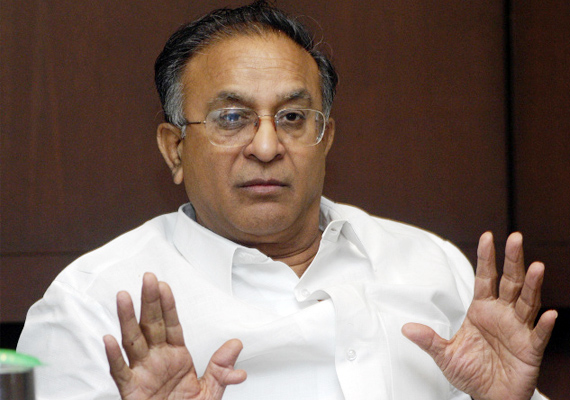 New Delhi, Mar 23: Oil Minister S Jaipal Reddy today said the government is not contemplating decontrol of diesel prices and admitted to "some kind of" discontinuation of petrol deregulation of late.
"As of now, we are not contemplating deregulation of diesel prices," Reddy told reporters on sidelines of 7th Asia Gas Partnership Summit here.
State-owned oil companies will need to raise diesel price by Rs 14.73 a litre if the government were to free its pricing like it was done in case of petrol in June 2010.
Even in case of petrol, oil companies have not revised rates in line with their costs. Oil firms are currently selling petrol at a loss of Rs 7.72 a litre.
"There is some kind of discontinuation of deregulation in petrol prices," Reddy said. "But we have no intention of bringing regulation back."
Oil companies have demanded that since they have not been able to raise petrol price in line with increase in cost, they be compensated by the government for the Rs 4,500 crore loss they incurred on the fuel sale. Currently, the government compensates oil firms for losses only on diesel, domestic LPG and kerosene.
"Oil companies have no doubt suggested some measures. But Petroleum Ministry does not have independent (decision making power on it). I will take up the issue at Empowered Group of Ministers at appropriate time," Reddy said.
EGoM, headed by Finance Minister Pranab Mukherjee, is empowered to decide on pricing of three subsidised products.  
The EGoM in June 2010 which deregulated petrol and if petrol is to be brought back under regulation, the same ministerial panel will have to take a call.
Before petrol price is regulation, the ministry will have to hold consultations with all, he said.
"From perspective of our Ministry, all petroleum products (on which oil companies lose money on selling at a price lower than cost) need to be compensated by the government," he said.
Oil companies are currently losing Rs 14.73 a litre on diesel, Rs 30.10 a litre on kerosene and Rs 439.50 per 14.2-kg domestic LPG cylinder. For the full fiscal, they are projected to lose about Rs 1,40,000 crore in revenue on selling the three products at government controlled rates.
The government has so far provided only Rs 45,000 crore in cash subsidy to oil companies.