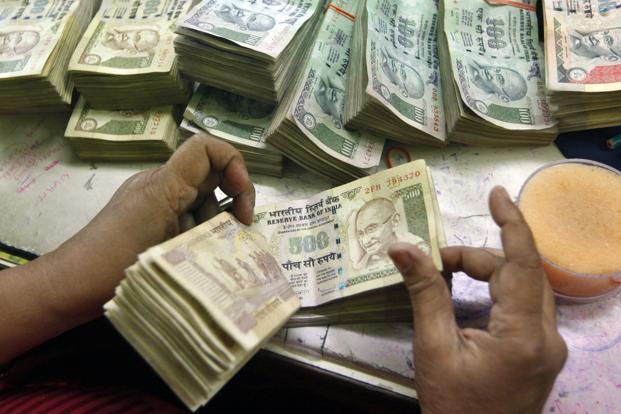 Of the 18 lakh people who allegedly made 'suspicious' cash deposits post demonetisation, 13 lakh have received messages or e-mails asking them to explain their source of funds. 
The Income Tax department has identified 18 lakh people who deposited large amount of cash after Prime Minister Narendra Modi announced the decision to demonetise Rs 500 and Rs 1000 notes on November 8, 2016.  
Officials today said that "please explain" notice has already been sent to 13 lakh people through SMS and e-mail.  
Sushil Chandra, chairperson of the Central Board of Direct Taxes (CBDT), said that rest of he people will get the notice tomorrow. 
18 lakh accounts have "unaccounted cash of 4.7 lakh crores," Chandra said. 
These people will have to reply within 10 days to avoid any notice from the tax department or further enforcement action. 
The reply to the notice can be filed by logging on to the e-filing portal of the Income Tax department. 
The I-T department on Tuesday launched 'Operation Clean Money' project under which CBDT, with data analysis and profiling of assessees, will send e-communications to people whose cash deposits post November 8 note ban do not match their income. 
"Operation Clean Money/Swachh Dhan Abhiyan is a programming software which will be used to get answers on all the deposits made and after preliminary answers from the people. Then only, if need be, we would take legal action against those people," Revenue Secretary Hasmukh Adhia said. 
Chandra said that the department, in the initial phase, has notified persons who have deposited "Rs 5 lakh or more and deposits between Rs 3 lakh and Rs 5 lakh of suspicious nature and who have poor tax compliance after November 8." 
According to the data compiled by the tax department, over 1 crore accounts received deposits of more than Rs 2 lakh.  
Chandra said the intention of the scheme is to avoid any harassment to the tax payer, they need not come to office and online verification would be completed. 
Finance Minister Arun Jaitley, while presenting the Budget in Parliament yesterday, said that during the period November 8 to December 30, 2016, about 1.09 crore bank accounts received deposits between Rs 2 lakh and Rs 80 lakh with an average deposit of Rs 5.03 lakh per account.  
After the demonetisation, nearly 1.48 lakh accounts received deposits of more than 80 lakh with an average deposit size of Rs 3.31 crore, he said.