Follow us on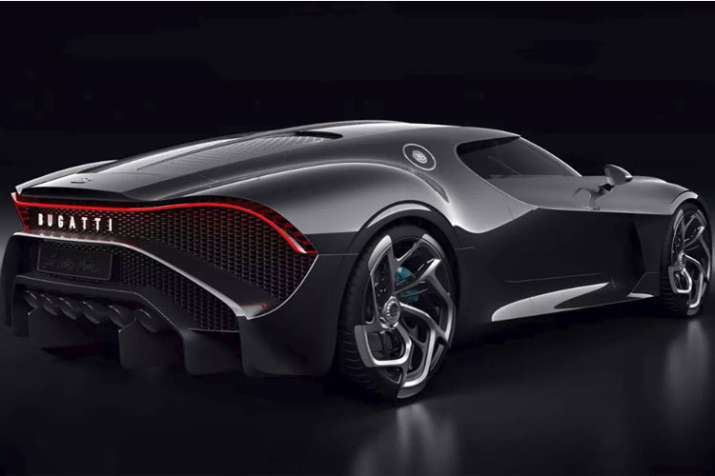 Bugatti has unveiled its most expensive car of all time called the Bugatti La Voiture Noire. The car is an interpretation of Jean Bugatti's Type 57 SC Atlantic. It comes with a price tag of €11 million (about $12.45M) before taxes and has already been sold.
The Bugatti La Voiture Noire features stunning styling with a pronounced grille making it better than Veron and Chiron. It features a handcrafted carbon fiber body and comes with a quad-turbo W16 8.0-litre engine with 1,500 horsepower and 1,600 Newton-meters (1,180 pound-feet) of torque, same like the Chiron Sport, Chiron and Divo.
It comes with a full-width LED brake light strip that makes the hypercar look even wider and gets an illuminated "Bugatti" that sits right below. The horseshoe grille on the front looks more pronounced than ever and also gets the sleek LED headlights that extend on top of the wheel arches.
Bugatti hasn't named the buyer of the car and has said that its a 'Bugatti enthusiast'. Stephan Winkelmann, president of Bugatti said, "The true form of luxury is individuality". He further added by saying, "La Voiture Noire is now at the cutting edge of automobile production. It is a sculptural beauty with unique technology, the ideal grand tourer."
By bringing speed technology, luxury and aesthetics forward, with Bugatti La Voiture Noire is a mere heritage tribute and shows what the company is capable of.