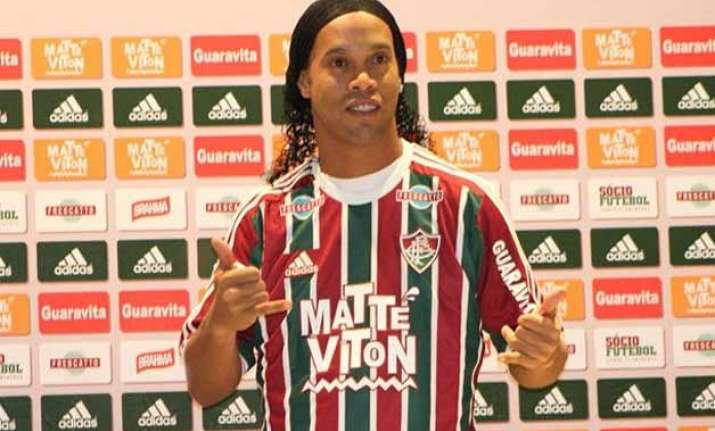 Rio de Janerio: Ronaldinho is set to make his debut for Fluminense on Saturday in their Brazilian Serie A clash against his former side Gremio.

The two-time FIFA World Player of the Year began training with his new club on Monday and Coach Enderson Moreira has already slotted the 35-year-old into his first-team formation, Xinhua news agency reported.

According to the Globo newspaper, the only doubt is whether Ronaldinho will start in Saturday's clash at the Maracana stadium or come off the bench.

Ronaldinho joined Fluminense on July 11 after parting with Mexico's Queretaro by mutual consent in June.

His arrival has been met by huge fanfare among Fluminense fans, who have this week flocked to the club's Laranjeiras base to watch the former Barceleona star train.

Ronaldinho began his career at Gremio as a 17-year-old in 1998.
He scored 72 goals from 145 matches for the Porto Alegre club before leaving on a free transfer for Paris Saint-Germain in 2001.