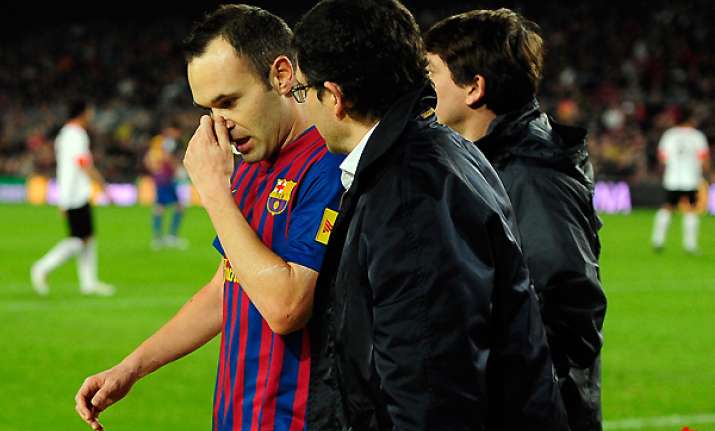 Barcelona, Dec 23: Barcelona says midfielder Andres Iniesta will be sidelined for at least two weeks after injuring his right thigh in a Copa del Rey match on Thursday.

Iniesta tangled with Hospitalet goalkeeper Carlos Craviotto in the 28th minute, and was substituted two minutes later as coach Pep Guardiola held his head fearing the worst.

The Spain international has a history of leg muscle problems, and missed nearly one month earlier this season due to an injury to his left thigh.

Iniesta, who scored in the 19th minute, is unlikely to return before the club's Jan. 8 league match at Espanyol due to the muscle tear.

Barcelona carried a 1-0 lead advantage over the third-tier club into the return leg at the Camp Nou.