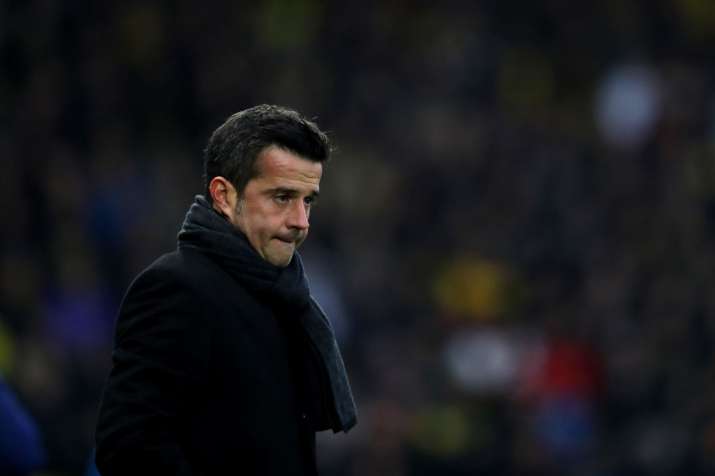 Premier League club Watford fired manager Marco Silva on Sunday, saying that a league rival's unwanted approach for the manager prompted the decision.
"Watford Football Club has parted company with Marco Silva," a team statement said. "This has been a difficult decision and one not taken lightly."
The club announced the move on its website and blamed Everton's approach for Silva in November for "a significant deterioration in both focus and results."
"The Club is convinced the appointment of Silva was the right one and had it not been for the unwarranted approach ... we would have continued to prosper under his leadership," it added. "For the security and success of the football club, the Board believes it has to make a change."
Watford was beaten 2-0 by Leicester City on Saturday. It has endured a difficult stretch in the league, winning just one of its past five games.
The team is 10th in the league standings with 26 points from 24 matches. Its next game is an FA Cup fourth-round clash against Southampton on Saturday.
(With AP Inputs)