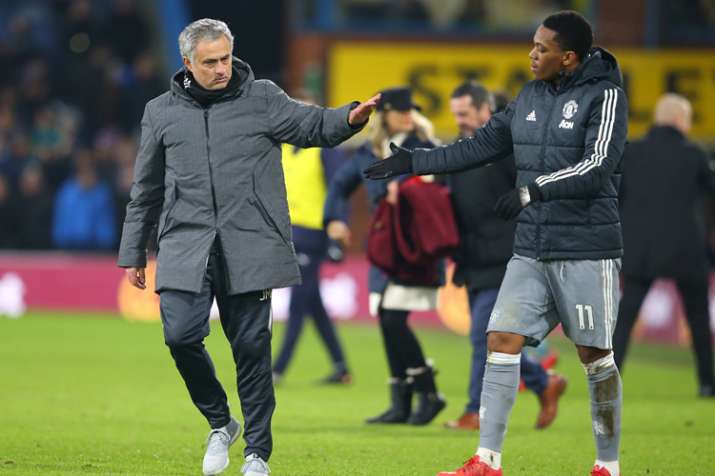 After a trophyless season last year, problems for Manchester United are not going to stop this year as well. The rift between manager Jose Mourinho and forward Anthony Martial is heating up as the French footballer has hit back on the manager after Mourinho's brutal criticism. Earlier, Mourinho made some controversial statement when Martial did not return for team's pre-season tour in the US following the birth of his child.
The 22-year-old French footballer now faces a  fine up to £180,000 under the supervision of Mourinho's staff.
Martial tweeted: "Thank you all for your posts. My little Swan is fine, for the mom it was harder but thanks to God she's better now. Sorry but my family will always come first... Back tomorrow in Manchester."
Earlier, Mourinho criticised Martial and said he should have returned to the team after the birth of his child. Responding to this, Martial said his first priority will always be the family. He confirmed his return to the club soon.
Martial has scored many important goals for Manchester United but still, he is not in the favourite list of club manager. There are strong rumours that Martial is keen to leave Manchester United in the transfer window. 
With the presence of Alexis Sanchez at the same playing position, it is difficult for Martial to get his name into the playing XI.